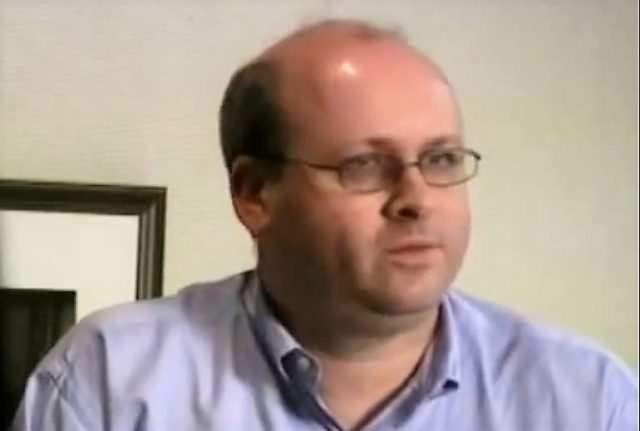 Tuesday evening, the Washington Post broke the story that the infamous dossier on Donald Trump was funded by the Democratic National Committee and Hillary Clinton's campaign. The dossier was reportedly part of opposition research by Fusion GPS, set up by Clinton campaign general counsel Marc Elias.
Elias has denied this, which may not be surprising, as he and his firm have a history of fighting against disclosure of political funding sources.
Earlier this month, it was reported that Elias and other attorneys and lobbyists were hired by tech industry companies to help craft proposed regulations for disclosing who pays for online political ads. This came after it was found out that dubious online ads during last year's campaign season were purchased by Russian agents.
Internet companies have long been against such rules, and Elias has been in their corner. A few years ago, Elias and his firm Perkins Coie lobbied the Federal Elections Commission on behalf of Facebook and Google, to get the companies exempt from having to follow rules requiring political ads on third-party websites to include information regarding who paid for them. Elias argued that the small size of these ads made it impractical to take up space with such disclaimers.
Elias is the chair of the Political Law department at Perkins Coie, where he regularly represents public officials, political candidates, and PACs in matters related to ethics, white-collar criminal defense, and campaign finance.
Clinton isn't the first major presidential candidate he's represented either. In 2004, Elias was general counsel for John Kerry's failed campaign. According to his bio, he also represented several politicians during election recounts, including Minnesota Senator Al Franken, Virginia Attorney General Mark Herring, Washington Senator Maria Cantwell, and now-retired Nevada Senator Harry Reid.
In 1996, Elias served as a consultant for the Senate Rules Committee in 1996.
Elias earned his law degree and a master's in political science from Duke University. He has also taught law and political science at William & Mary Law School, and Hamilton College, where he earned his undergraduate degree.
[Image via screengrab]
Have a tip we should know? [email protected]