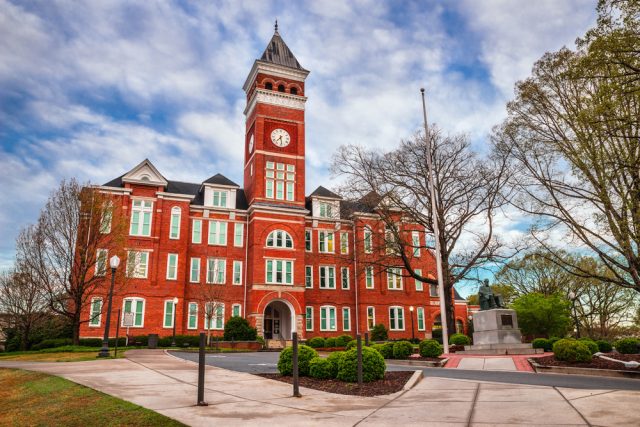 CLEMSON, S.C. (AP) — Clemson University's student senate has voted to impeach the student government's vice president, a black man who recently refused to stand during the Pledge of Allegiance.
But Clemson spokesman John Gouch said Thursday the impeachment proceedings started before the pledge protest by Jaren Stewart.
Student Senator Miller Hoffman, who is white, introduced the resolution to impeach Stewart, citing a leaked document describing alleged misconduct. Hoffman denied that the motion was motivated by Stewart's pledge protest, or his race.
Clemson University says its student body is 83 percent white and 7 percent African-American.
The vote to impeach Stewart was 40-18, by secret ballot, held Monday while he was out of town. It sets up a closed-door impeachment trial to determine whether he should be removed from office, during which he will be able to defend himself. However, any senator who reveals details of the proceedings also will face impeachment, according to the student newspaper, the Clemson Tiger.
Stewart and other students sat through the pledge at a student government meeting on Sept. 25, in solidarity with NFL players protesting police brutality and racial oppression.
[Image via Shutterstock]
Have a tip we should know? [email protected]