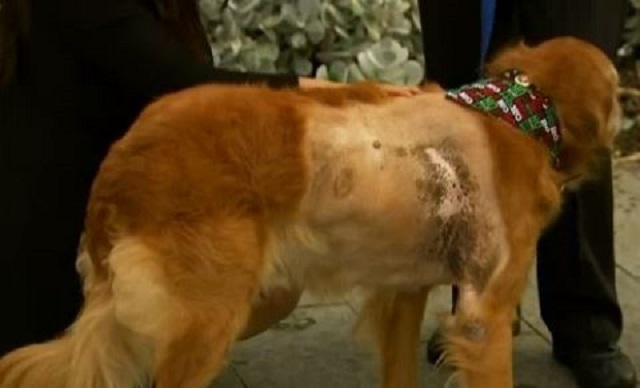 A woman who was charged for abandoning her golden retriever at a hospital when it had a 42-pound tumor pleaded guilty Thursday to charges of failing to care for an animal and animal abandonment. Investigators said that Sherri Haughton, 53, of Irvine, California, brought the dog, named Henry, to an animal hospital in May 2016. The tumor was removed the following month, but Haughton left the animal at the facility.
Haughton was charged that December for abandoning and failing to properly care for the dog. At the time, a Deputy District Attorney said Haughton could have paid just $81 to have Henry turned over to animal control officers who would have taken him for surgery.
Henry was taken in by a foster family, but died this year at the age of 8.
As part of her plea agreement, Haughton will serve three years' probation and 56 hours of community service, and she will have to pay $7,346 in restitution to the Newport Beach Police Department's Animal Services and the Pick A Pet Foundation for Henry's medical care. She must also go to a 16-week animal neglect prevention program. She reportedly served three days in jail back in March for failing to show up for a court date in the case.
Haughton is also prohibited from owning or having any animals in her care in the future.
[Image via screengrab]
Have a tip we should know? [email protected]