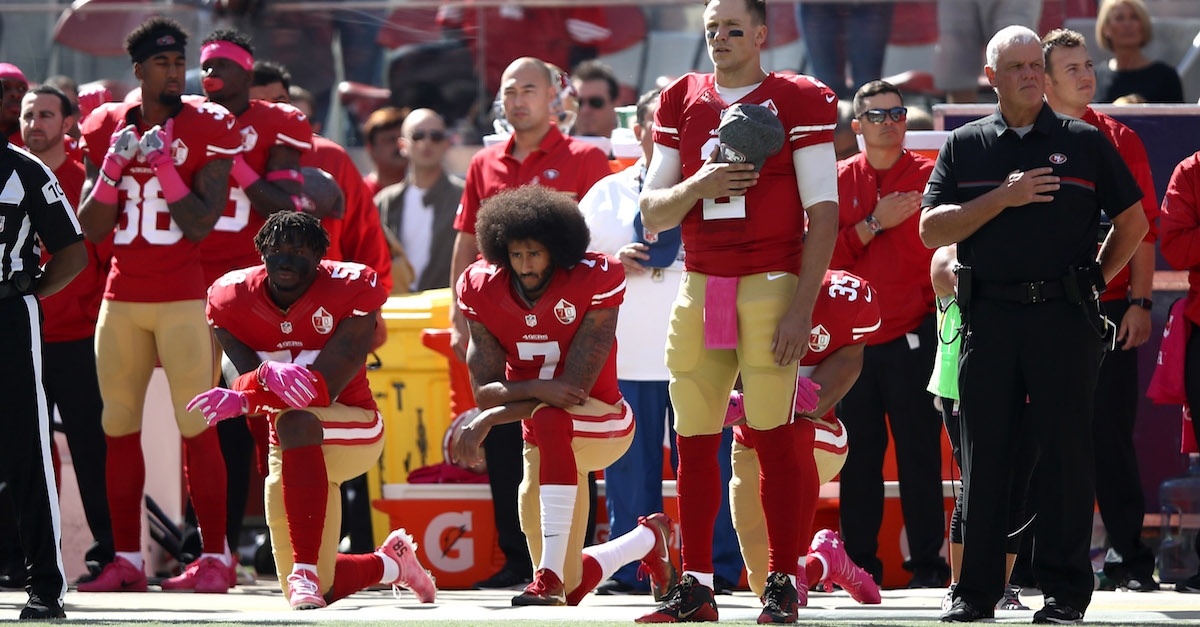 The City Council of Reno, Texas took official action to denounce NFL players who kneel during the national anthem, and they blasted a Democratic Senate candidate in the process.
"The Reno City Council considers kneeling during the National Anthem of the United States of America not only un-American but to be one of the highest forms of disrespect anyone can show to the sacrifice and service of our country's military members, veterans and first responders," the Council said in a resolution passed earlier this week.
The resolution also called out Democratic Representative Beto O'Rourke, who is currently running in a close race against incumbent Ted Cruz (R) for Senate in November's election. O'Rourke had recently expressed support for protesting players.
"I can think of nothing more American than to peacefully stand up, or take a knee, for your rights, anytime, anywhere, or any place," O'Rourke said at a recent town hall meeting, according to the Fort Worth Star-Telegram.
"The Reno City Council declares the statement made by candidate Robert F. O'Rourke that kneeling for the National Anthem is the most American thing anyone can do to be false," the resoultion says.
O'Rourke responded to the resolution on Friday.
"I am grateful to everyone who has put their life on the line for this country, every member of law enforcement and every one of our first responders," O'Rourke said. "I am grateful to all who would engage in discussion and action to ensure the full civil rights of every American."
He also took a bit of a passive-aggressive jab at the council in the process, saying he's "grateful to the City Council of Reno for taking part in this discussion."
[Image via Ezra Shaw/Getty Images]
Have a tip we should know? [email protected]