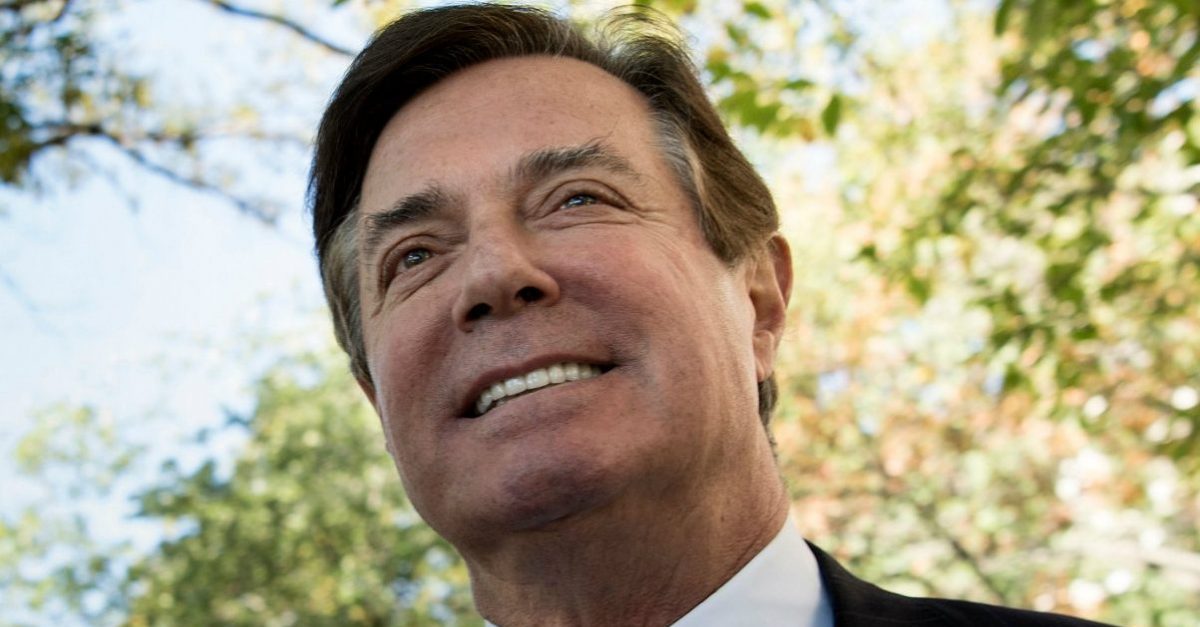 The cooperation deal for former Trump campaign manager Paul Manafort will almost certainly lead to criminal charges for other people, says former U.S. Attorney Preet Bharara.
Given how late in the game Mueller was prepared to bargain, more people will almost certainly be charged based on Manafort info.

— Preet Bharara (@PreetBharara) September 14, 2018
Special Counsel Robert Mueller probably already has all of the information Manafort has to give, since the information would have been collected before offering the plea deal, Bharara said. He should know, having run the U.S. Attorney's office at the Southern District of New York during the Obama administration, and into beginning of the Trump presidency.
Bharara called the Mueller probe a "slow and steady juggernaut," unlikely to end soon.
Where it goes remains to be seen. Manafort pleaded guilty Friday in a D.C. federal court to avoid another trial, and agreed to cooperate with a probe. Law&Crime contacted former federal prosecutors about the news, and like Bharara, they agreed it's a big deal. The question, however, is what that big deal is. Manafort's intel is not publicly known.
"The impact is will have on this investigation is difficult to say at this point since we don't know what information he has to offer or who that information may be offered against," Atlanta-based attorney and former federal prosecutor Bill Thomas told Law&Crime in an email. Similar to Bharara, he suggested that Mueller would know an "overview of the information" Manafort might have to offer.
The White House downplayed news about the cooperation.
From the WH on Manafort's plea and cooperation: pic.twitter.com/b2usUxv88P

— Brian J. Karem (@BrianKarem) September 14, 2018
[Image via Brendan Smialowski, AFP, and Getty-Images]
Have a tip we should know? [email protected]