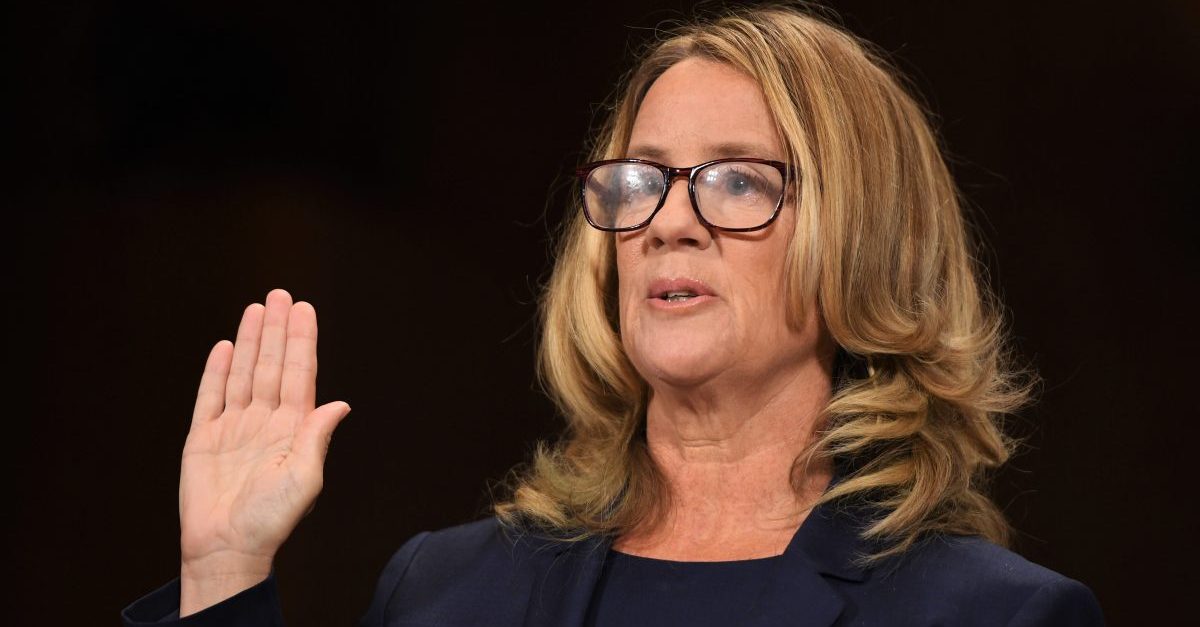 Attorneys for Christine Blasey Ford sent a letter to FBI Director Christopher Wray on Thursday, after it was announced that the feds completed their investigation of allegations of sexual misconduct involving Supreme Court nominee Brett Kavanaugh.
The letter provided a list of eight names of people who are available for questioning, despite the FBI opting not to question them as part of their investigation. Lawyers Debra Katz, Lisa Banks, and Michael Bromwich also said there were "more than a dozen other names we provided to the FBI" who they say were never contacted. All of those named have previously either submitted sworn written statements or spoken to the media.
The names include Ford's husband Russell Ford, Adela Gildo-Mazzon, Keith Koegler, and Rebecca Olson, whose sworn written statements had already been sent to the Senate Judiciary Committee in late September. The other four listed names are Jeremiah Hanafin, who performed Ford's polygraph test; Kirsten Leimroth and Jim Gennsheimer, who have publicly stated that Ford told them about the allegations against Kavanaugh in the days before President Donald Trump announced the nomination; and Monica McLean, who had been accused of receiving help from Ford in taking a polygraph test in the past, but has since denied in a statement that such a thing ever happened.
The letter also referred to an anonymous individual claiming to be a high school classmate of Kavanuagh's who submitted a sworn statement to the FBI claiming to have witnessed him talking about drinking beer and making comments about a female student that were sexual, despite Kavanaugh's claim to the contrary.
Ford's attorneys stated that the witnesses they offered to the FBI "would have challenged the credibility of Judge Kavanaugh's testimony before the Senate Committee on the Judiciary on September 27, 2018."
Law&Crime reached out to the FBI for comment, but they did not immediately respond.
[Image via SAUL LOEB/AFP/Getty Images]
Have a tip we should know? [email protected]