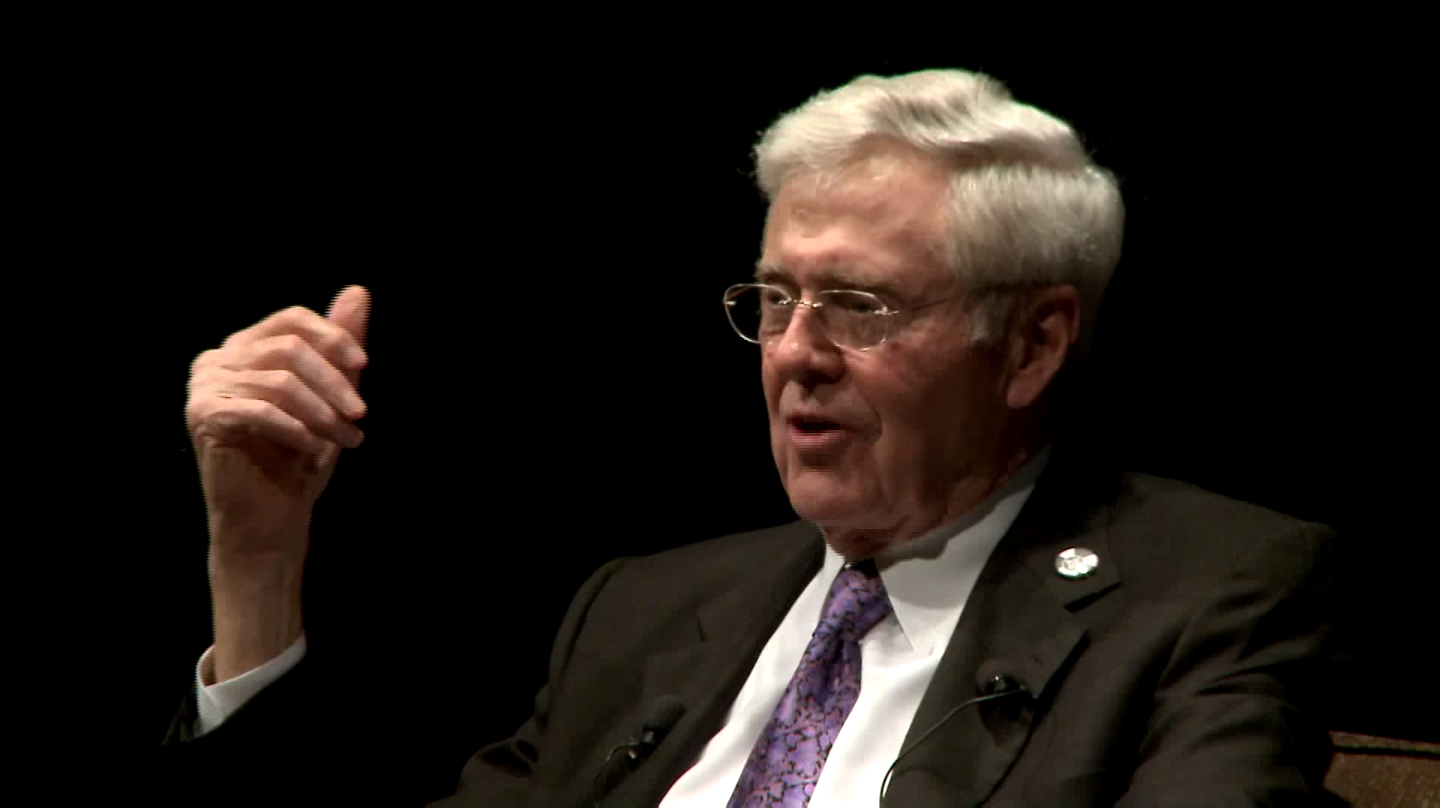 The Charles Koch Foundation is slated to fund a new Facebook initiative and commission dedicated to exploring the role social media played in the 2016 U.S. presidential and general elections.
This initiative-cum-commission will be given access to apparently sensitive user data that's typically protected by Facebook's privacy-oriented algorithms. A lengthy status update posted by Facebook's Mark Zuckerberg early Monday morning outlined the new commission's objective.
Zuckerberg wrote, "The goal is both to get the ideas of leading academics on how to address these issues as well as to hold us accountable for making sure we protect the integrity of these elections on Facebook."
A press release also issued Monday by Facebook's Vice President of Communications and Public Policy, Elliot Schrage, and the company's Director of Research, David Ginsberg, identified how this soon-to-be committee will conduct their work. Their statement reads, in relevant part:
At the heart of this initiative will be a group of scholars who will:

Define the research agenda;
Solicit proposals for independent research on a range of different topics; and
Manage a peer review process to select scholars who will receive funding for their research, as well as access to privacy-protected datasets from Facebook which they can analyze.

Facebook will not have any right to review or approve their research findings prior to publication.
A Monday New York Times story on the new development claimed that "Zuckerberg addressed how the social network was misused by Russians in the 2016 presidential election," however, neither Zuckerberg's post nor Facebook's official statement made any explicit reference to Russia or Russians.
Zuckerberg did describe the new commission's methodology in his own words. He said:
To do this, we're working with foundations across the US to set up a committee of academic experts who will come up with research topics and select — through a peer review process — independent researchers to study them. We'll give those researchers access to our resources so they can draw unbiased conclusions about Facebook's role in elections, including how we're handling the risks on our platform and what steps we need to take before future elections.
As noted, one of those foundations is the Charles G. Koch Charitable Foundation–a 501(c)(3) non-profit founded in 1980 and dedicated to advancing the conservative-libertarian politics of the organization's founder. For a thorough but non-exhaustive list of Charles Koch's contributions and priorities in recent years, see here.
Other foundations involved in Facebook's new elections initiative include the Laura and John Arnold Foundation, a philanthropic organization "strongly criticized for its aggressive, behind-the-scenes funding of efforts to dismantle public pensions and limit patients' access to prescription drugs," according to the Center for Media and Democracy, a non-partisan public interest watchdog.
Another funder of the new initiative is the William and Flora Hewlett Foundation, a general purpose philanthropy organization with a focus on educational, environmental and global development issues.
Facebook's new venture will also be funded by the John S. and James L. Knight Foundation, an organization originally founded to provided college scholarships to low-income students and which now focuses on supporting journalism, advancing local civic engagement and the arts.
The Alfred P. Sloan Foundation will provide funds as well. This foundation is another general purpose philanthropy organization dedicated to supporting a broad range of issues including including science, technology, engineering, math and economics.
Two additional foundations will also contribute. They are the Democracy Fund and the Omidyar Network, both of which were founded by eBay co-founder Pierre Omidyar. Omidyar provided the seed funds for investigative reporting outlet The Intercept but largely shies away from making direct political contributions in the United States–with at least one notable exception: in 2016, Omidyar donated $100,000 to a GOP-linked #NeverTrump Super PAC.
Law&Crime reached out to Facebook with a detailed series of questions and for comment on this story, but no response was forthcoming at the time of publication.
[image via screengrab/Wichita Regional Chamber of Commerce]
Follow Colin Kalmbacher on Twitter: @colinkalmbacher
Have a tip we should know? [email protected]