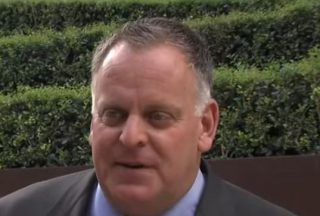 A former attorney for Casey Anthony, the Florida woman who in 2011 was acquitted of murdering her daughter, is now facing charges of his own. Todd Macaluso is accused of conspiring to transport a large shipment of cocaine in an airplane from Ecuador to Honduras. Macaluso, a licensed pilot, was caught in Haiti on November 12, before being brought to federal court in Brooklyn the following week.
NYPD Detective Alexander Sosa of the Drug Enforcement Administration task force said that her team uncovered a plot to fly a plane they were monitoring from Haiti to Ecuador, where they would pick up 1,500 kilograms of cocaine, to take to Honduras and the U.S., the New York Daily News reported. Macaluso was caught discussing the plan with two accomplices who were also arrested, Sosa said in the complaint.
Macaluso was sentenced to five months in prison for fraud last year, and was on supervised release at the time of the latest arrest. His attorney did not comment on the drug case.
[Screengrab via KGTV]
Have a tip we should know? [email protected]