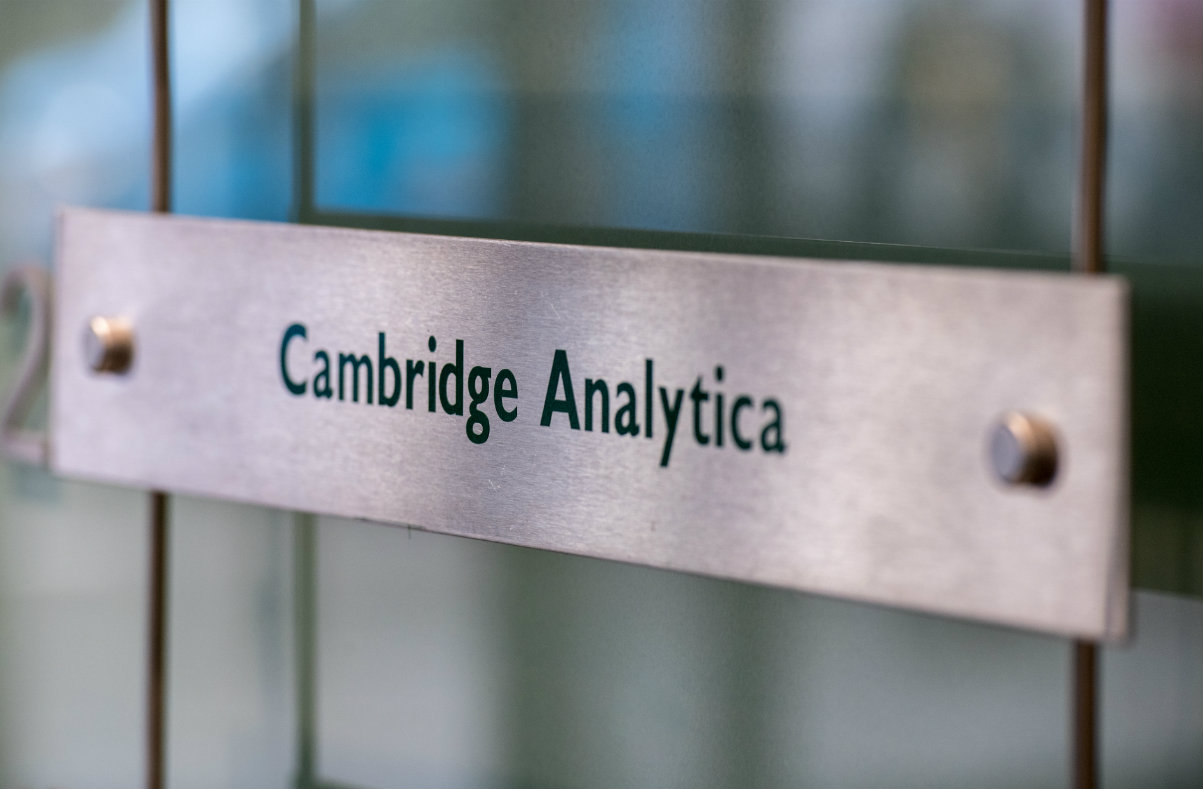 Cambridge Analytica is finished. The data firm shut down on Wednesday amid reports that it improperly obtained personal information from Facebook users in its work helping Donald Trump win the 2016 presidential election. A "person familiar with the matter" said they decided to shut down due to losing clients and dealing with legal fees in the Facebook probe, according to The Wall Street Journal. SCL Group, Cambridge Analytica's affiliate, is also shutting down. That company's founder Nigel Oakes confirmed that both companies are over. Cambridge got $15 million for their work in the 2016 campaign, but hadn't gained a U.S. federal political client since then.
As of late, the optics of the company have been awful after it was accused of surreptitiously collecting Facebook user data through a personality quiz app. The New York Times reported on this in March, citing former employees of Cambridge Analytica. Facebook caught flak, too. Its value dropped almost $50 billion in about a week. The company publicly apologized and founder Mark Zuckerberg faced almost 600 questions when he testified before Congress last month.
As for Cambridge Analytica, they'd been publicly pushing back on the reports, and even making a general threat to media outlets.
We have instructed our lawyers to send letters to news media who have been covering this story, advising them not to repeat false and unfounded allegations as fact.

— Cambridge Analytica (@CamAnalytica) April 10, 2018
Watchdog group Common Cause filed complaints against them with the Federal Election Commission and Department of Justice. Cambridge Analytica was accused of illegally trying to influence the 2014 and 2016 elections as a foreign entity.
[Screengrab via Chris J Ratcliffe/Getty Images]
Have a tip we should know? [email protected]