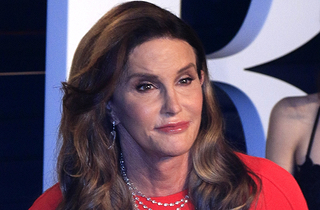 The February 2015 car accident that killed a woman, Kim Howe, and led to public scrutiny over the involvement of Caitlyn Jenner, is back in the news thanks to new court filings from Jenner. As of this writing, there are conflicting reports as to the exact nature of the new court documents, as they have not yet surfaced yet online:
People Magazine says that Jenner has filed a lawsuit against the paparazzi who were pursuing her when the accident happened.
TMZ, however, reports that to mitigate her liability, "Jenner filed new docs in the lawsuit filed by one of the families."
Whichever is actually the case, the document, which refers to the paparazzi in question as "the Stalker Defendants," has a clear purpose: To show that the photographers acted recklessly in "harassing [her] throughout the day up through the time of the accident."
The papers further read that "As a direct consequence and result of this stalking, harassing and distracting conduct, [Jenner] was visually distracted, and the negligence and reckless conduct of the Stalker Defendants did contribute to the cause of an accident where seconds and split seconds mattered." Jenner settled a lawsuit with one of the other drivers in December.
Jenner was also in the news this week for her appearance on Bill Simmons' "Any Given Wednesday" on HBO. When TMZ reported in December 2013 that Jenner, then known as Bruce Jenner, had undergone a laryngeal shave to remove her Adam's apple, that was when discussion of her gender identity started to reach critical mass. On Wednesday, she told Simmons that the night before, knowing a paparazzo had caught her with her throat bandaged outside a plastic surgeon's office, she had thoughts of committing suicide.
"I could not sleep that night," she recalled. "I'm up at 3 a.m. walking up and down my hallway, thinking, 'Damn, all this shit is going to come out tomorrow and it's going to be horrible," she said. "And I said, 'You know what? Easy way. Go in the other room. You got a gun. Let's just end it right here.'" The next morning, she snapped out of it and thought about how even considering the idea was "the stupidest thing [I've] ever done."
[Photo: Shutterstock]
Have a tip we should know? [email protected]