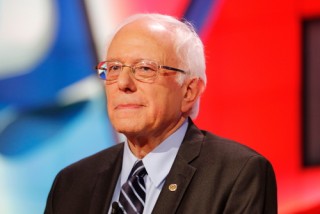 A judge in Ohio has ruled that some 17-year-olds can vote in Tuesday's primaries—an important victory for Democratic Presidential candidate Bernie Sanders. The Vermont Senator recently sued Ohio Secretary of State John Husted to allow voters who are 17 now, but will be 18 before November's general election, to vote in the March 15 primaries.
Franklin County Judge Richard Frye determined that Husted, a Republican, erred by ordering Ohio teens — who are 17 now, but will be 18 on Election Day in November —  not to vote in the presidential primaries.
According to Cleveland's Fox8, some Democrats believe that Husted is changing the rules. Husted issued a statement, saying the law is clear:
"17-year-olds can vote in the primary, but only on the nomination of candidates to the General Election ballot. They are not permitted to elect candidates, which is what voters are doing in a primary when they elect delegates to represent them at their political party's national convention, or vote on issues like school, police and fire levies."
Jeff Weaver, campaign manager for Sanders, tells a different story.  According to CNN, Weaver said 17-year-olds were allowed to vote in presidential primaries in previous elections, and that Husted "has decided to disenfranchise those people."
Husted's office said he would appeal the ruling, which applies to all election boards in the state.
A recent NBC News/Wall Street Journal poll shows that Sanders holds a commanding lead over Hillary Clinton among younger voters, with Clinton with a strong lead among voters 50 and over.
Have a tip we should know? [email protected]