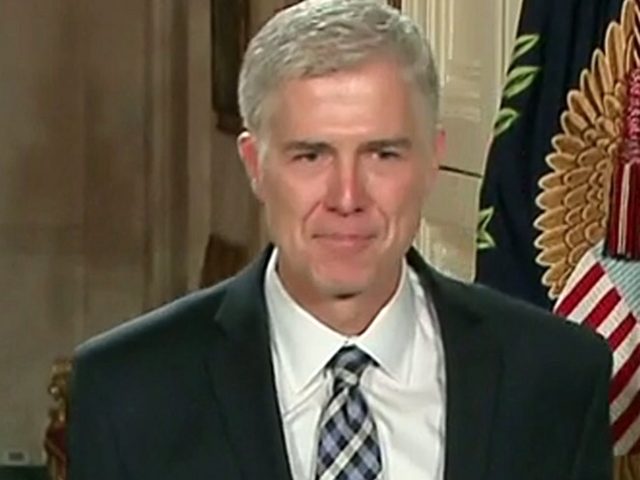 President Donald Trump let his thoughts be known about whether Senate Republicans should follow the course former Democratic Senate Leader Harry Reid essentially ensured could happen one day:  the so-called "Nuclear Option" on Supreme Court nominees.
According to the Associated Press, Trump said he will not allow political "gridlock" to stop his Supreme Court nominee, Neil Gorsuch.  The 45th President reportedly said he will go so far as to urge Senate Majority Leader Mitch McConnell to "go nuclear" to get his nominee confirmed.
The "Nuclear Option" would change Senate rules that essentially require 60 Senators to agree before a confirmation vote can be held on a nominee.  Former Sen. Harry Reid paved the way for this back when Democrats controlled the Senate when he did away with the 60 vote threshold for most presidential nominees, except the Supreme Court.
Doing away with the "Nuclear Option" would allow Republicans to confirm Judge Gorsuch by a simple majority vote in the Senate.  And considering Republicans control the Senate, it is all but guarantee Judge Gorsuch would be confirmed.
The president told reporters he plans to tell  Sen. McConnell if Democrats try to filibuster his pick to "go nuclear, because that would be an absolute shame if a man of this quality was caught up in the web."
[image via screengrab]
Have a tip we should know? [email protected]