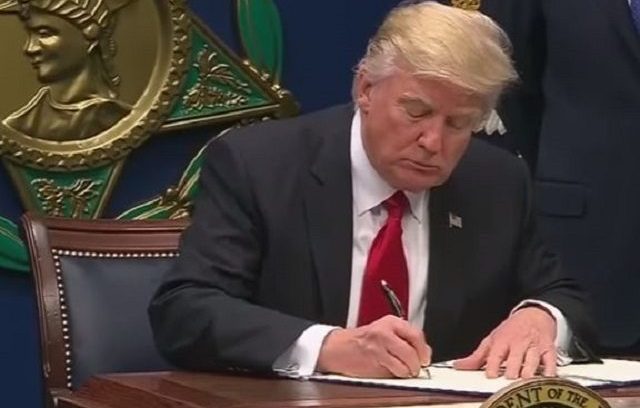 The U.S. Supreme Court will take up two consolidated cases regarding President Donald Trump's revised travel ban. The controversial ban limits travel from six mostly Muslim countries and suspended the refugee program for 120 days. This is a partial victory for the Trump administration, as they await the Supreme Court to make a final decision on the ban's legality.
The Supreme Court allowed the ban to be enforced " with respect to foreign nationals who lack any bona fide relationship with a person or entity in the United States." In other words, the ban will stay in place for foreign nationals on the list who have no connection to the United States. For the vast majority of people who do have a relative in the United States, the travel ban will not go into effect.
Likewise, the Court is also allowing the travel ban's restrictions on refugees if they have no connection to anyone in the United States. For those with family members in the U.S., however, the ban would not apply, even if the travel ban's cap of 50,000 refugees has already been met.
Justice Thomas Alito and Justice Neil Gorsuch concurred in part and dissented in part, arguing that the entire injunction should be stayed, and the travel ban should be enforced.  The Court directed the clerk to set up a briefing schedule that will permit that case to be heard during the first session of the October 2017 term.
LawNewz is gathering new information and will update this post accordingly.
Have a tip we should know? [email protected]
Rachel Stockman - Editor in Chief / On Air Host