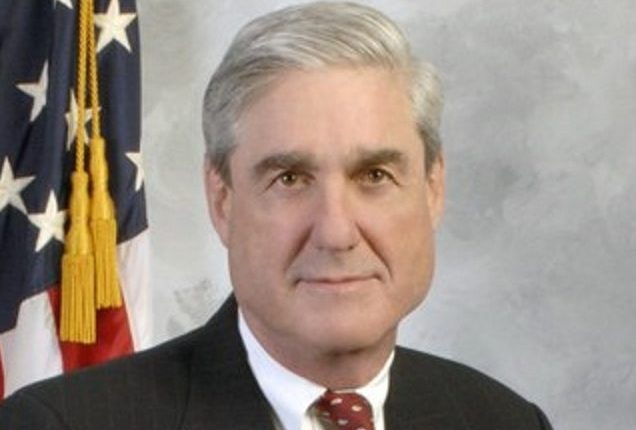 Special Counsel Robert Mueller has collected more than 400,000 items as part of his investigation into Paul Manafort, President Trump's former campaign manager, and Richard Gates, a political consultant and Manafort's business partner. These co-defendants were indicted for working as unregistered agents of the Ukrainian government. Other counts include money laundering, but the prosecution's case actually has nothing to do with the alleged ties between the Trump campaign and the Kremlin. The Manafort case simply spun out of the Moscow probe.
Information about the items is contained in a status report filed Friday in the U.S. District Court for the District of Columbia. Mueller field the report in advance of a December 11th status conference.
The 400,000 items include "financial records, records from vendors identified in the indictment, email communications involving the defendants, and corporate records," the court filing says. Mueller told the court that the items include some 2,000 "hot documents," which the government has marked for the defense. Mueller has also assembled the defendants' statements to law enforcement, data from 36 electronic devices (including phones, laptops, and media storage devices), and copies of 15 search and seizure warrants.
The court filing breaks the 400,000 items into various discovery production dates.
On November 17th, Mueller's team handed over "prioritized . . . bank and other financial records," including "foreign bank account records for the accounts in Cyprus and Saint Vincent & the Grenadines," "domestic financial records totaling more than 116,000 pages," "documents from Manafort's tax preparer that were identified by the government as particularly relevant," and a hard drive containing 89,000 items.
On November 22nd, Mueller turned over 120,000 additional items in a second batch of discovery.
On December 1st, Mueller turned over "additional search warrants and related applications; deposition testimony given by the defendants in another matter; and an additional hard drive containing approximately 80,000 items." This batch of material also included "copies of nine electronic devices/media that were seized" against Gates from Manafort's residence. The latter items were also produced for Manafort, the court document states, either by being left at his home or by having been previously provided.
On December 8th, a fourth batch of material included 116,000 items, "additional 'hot' documents," and copies of 27 electronic devices seized from Manafort's residence. Mueller's team also handed over "information that may be considered helpful to the defense" under Brady v. Maryland, which requires the government to turn over evidence would could help the defense.
This is a breaking news story. We will update it as we continue to examine the documents.
Clarification: We updated this piece to make clear that the items were specifically related to the Mueller probe. 
Manafort, Gates Status Report by LawNewz on Scribd
Have a tip we should know? [email protected]
Aaron Keller - Deputy Editor-in-Chief