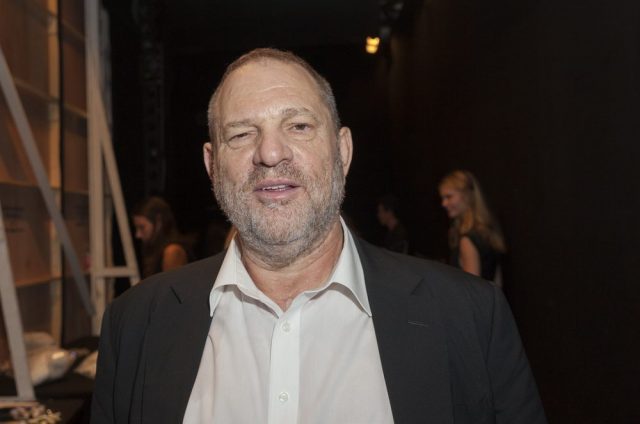 English police said Wednesday that they are investigating disgraced movie mogul Harvey Weinstein for sexual assault.
"Can confirm the Met have been passed an allegation of sexual assault by Merseyside Police today, Wednesday 11 October," said the statement obtained by Law Newz. "The allegation will be assessed by officers from Child Abuse and Sexual Offences Command."
The Metropolitan Police Service handles crimes in the Greater London region, except for the actual city of London. A separate law enforcement agency handles that.
The New York Police Department also have their own probe into Weinstein.
"Based on information referenced in published news reports, the NYPD is conducting a review to determine if there are any additional complaints relating to the Harvey Weinstein matter," spokesman J. Peter Donald said Thursday, according to Fox News. "No filed complaints have been identified as of this time and as always, the NYPD encourages anyone who may have information pertaining to this matter to call the CrimeStoppers Hotline at 1-800-577-TIPS."
Weinstein is facing a load of claims after a bombshell New York Times report last week said he settled with at least eight women who said he sexually harassed them. Actress Ashely Judd also said he harassed her, and Rose McGowan, who was who mentioned in the article as one of the women who settled, took to Twitter afterward to say she too was harassed. Other women, including Gwyneth Paltrow and Angelina Jolie, brought out their own claims.
In a New Yorker report, several women including Ambra Battilana Gutierrez said Weinstein sexually assaulted them.
Weinstein denied the harassment allegations, though in a statement to Law Newz on Thursday he apologized for unspecified behavior, and said he is pursuing therapy. He is reportedly in Europe seeking some sort of treatment. On Tuesday, Law Newz Editor-in-Chief Rachel Stockman took a closer look at the Gutierrez allegation, and reached the conclusion there was enough evidence to charge Weinstein with a crime. The NYPD actually investigated this claim in 2015, but no charges were filed.
Weinstein was fired Sunday from The Weinstein Company by the four remaining board members, which included his own brother Robert Weinstein.
Update – Oct 12, 2:11 p.m.: Added information about the NYPD investigating Weinstein, and background information on the investigation into Gutierrez's allegation.
Have a tip we should know? [email protected]