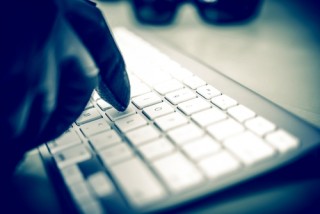 The U.S. Department of Justice announced on Thursday that they have indicted seven hackers connected to the Iranian government. They are charged with disrupting the websites of American banks and attempting to stop operation of a dam in upstate New York between 2011 and 2013.
This is the first time that the U.S. government is charging foreign state actors with disrupting or attempting to disrupt U.S. infrastructure, or key industries like finance and water. It is just eight months since the signing of the nuclear agreement between Iran, the U.S., and other countries.
Officials said the move demonstrates the government's effort to deter other countries from conducting malicious cyber attacks, the Washington Post reports. Two years ago, the U.S. indicted five Chinese military officers on cyberspace economic espionage charges.
Officials told the Washington Post that the indictment will list the names of the alleged hackers, as well as their role in the cyber attack campaigns. The banks targeted by the attacks include JPMorgan Chase and Bank of America. Analysts believe the hackers were acting in response to economic sanctions imposed on Iran for their nuclear program.
[h/t Washington Post, image via Shutterstock]
Have a tip we should know? [email protected]