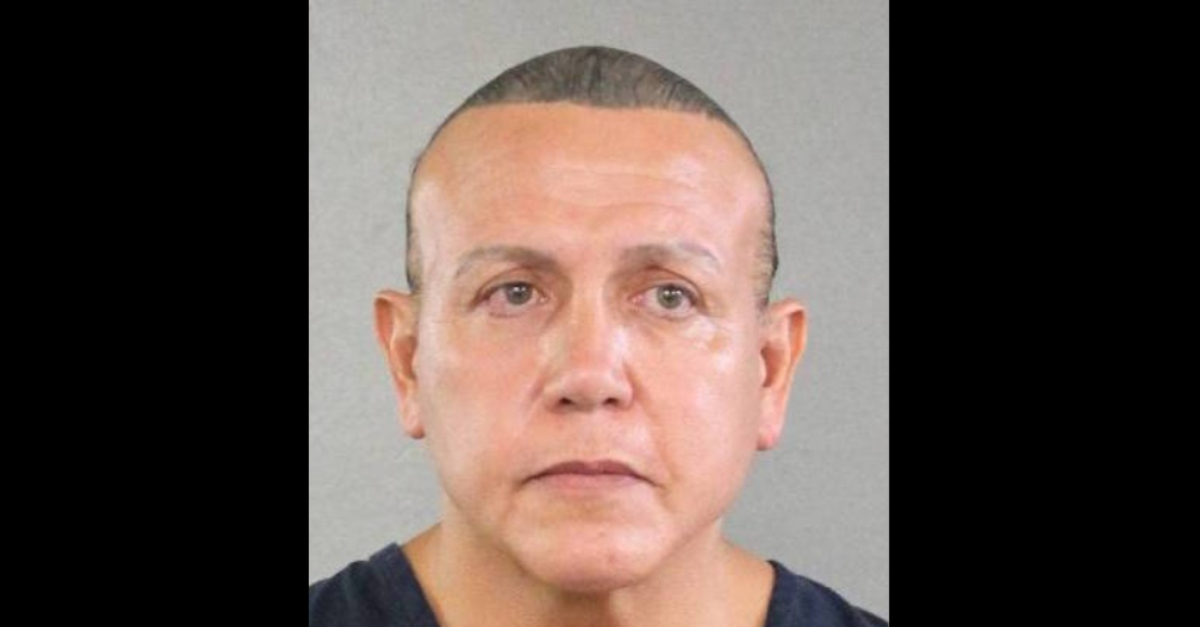 The Florida man who allegedly sent explosives in the mail to numerous Democratic-aligned politicians and billionaires, and media outlets like CNN, has decided to plead not guilty.
The so-called "MAGAbomber" Cesar Sayoc, 56, made his plea known Thursday at his arraignment in the Southern District of New York.
Sayoc reportedly said nothing during the hearing and had his attorneys plead guilty on his behalf.
The Department of Justice and the FBI revealed at a press conference at least 16 IED's were sent to various individuals across the country. Each device consisted of roughly of six inches of PVC pipe, a small clock, battery, and energetic material, potential explosives and material that give off heat and energy through a reaction to heat, shock, or friction," FBI Director Christopher Wray said. "Though we are still analyzing the devices in our laboratory, these are not hoax devices."
Wray added said that authorities discovered a "latent fingerprint" on package sent to Rep. Maxine Waters (D-Calif.) belonging to Sayoc.
"We have confirmed this fingerprint is that of Cesar Sayoc," he said. "There's also a possible DNA connection between samples collected from pieces of two different IED's mailed in separate envelopes, and a sample collected from Sayoc in connection with an earlier arrest in Florida."
Wray credited FBI agents for successfully conducting an investigation the likes of which you might see depicted "on TV and in Hollywood."
U.S. Attorney for the Southern District of New York Geoffrey Berman called the bomb mailings "cowardly and reprehensible," adding that such conduct is "anathema" to democracy.
Intended recipients of these IEDs included Bill and Hillary Clinton, former President Barack Obama, former CIA Director John Brennan, CNN, former Attorney General Eric Holder, liberal billionaire donor George Soros, Rep. Maxine Waters, Robert De Niro, former Vice President Joe Biden, Sen. Cory Booker, Debbie Wasserman Schultz, and former Director of National Intelligence James Clapper. There have also been reports about investigations of suspicious packages sent to billionaire Tom Steyer and Sen. Kamala Harris.
The feds announced a 30-count indictment against the defendant on Friday, Nov. 9 and they have labeled Sayoc a "domestic terrorist."
Sayoc's trial date has been set for July 15.
[Image via FBI]
Have a tip we should know? [email protected]