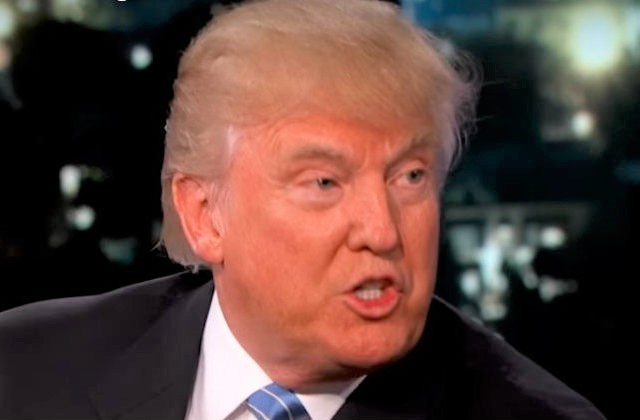 The Ninth Circuit Court of Appeals ruled on Monday that an injunction against President Donald Trump's travel ban will continue. The court's opinion in State of Hawaii v. Trump acknowledged that the President does have authority to control the entry of aliens into the United States. "But," the court said, "immigration, even for the President, is not a one-person show."
The court held that there are restriction's on the presidential power to block immigration, and that the Trump administration failed to show that allowing those blocked by the ban into the country would be "detrimental to the interests of the United States."
Additionally, the court's decision said that President Trump did not follow protocol when setting a cap on refugee admission, and that the part of the order that bans travel to the U.S. from six Muslim-majority countries constitutes nationality-based discrimination that that is prohibited by the Immigration and Nationality Act. The court ruled that because the state and plaintiff Ismail Elshikh showed a likelihood of winning their case on INA grounds—and suffering irreparable harm from the travel ban—they did not have to rule on the issue of whether or not the executive order violated the Equal Protection Clause of the Constitution.
Elshikh is an American citizen who claims that his Syrian mother-in-law had been prevented from reuniting with the rest of the family when President Trump's first executive order resulted in her visa application being put on hold. Elshikh argues that allowing the second travel ban order to be enforced would continue to keep her out of the country and away from her family.
The State of Hawaii claims that their interests are affected by the travel ban because it hampers the University of Hawaii, a state-run public institution, from recruiting students and faculty members. Hawaii says that the school currently has 23 graduate students and at least 29 faculty members from the countries specified in the executive order.
As far as the part of the executive order that seeks to temporarily block refugees from entering the country, the Ninth Circuit said that the Trump administration failed to convincingly show that allowing refugees into the country would be harmful, "[n]or does it provide any indication that present vetting and screening procedures are inadequate."
The Ninth Circuit did vacate part of the lower court's injunction, however, when it came to parts of the executive order dealing with interagency review and the President. The court ruled that continuing to block those portions of the order would not help the plaintiffs.
The Fourth Circuit Court of Appeals also recently heard arguments for and against the policy, and ruled against it in late May. That decision also overruled a block on the part of the order that actually targeted the president himself. Chief Judge Roger Gregory wrote that the district court improperly applied it to Trump, noting that the Supreme Court says such action should only be permitted "in the rarest of circumstances."
Update – June 12, 1:53 p.m. EST: Added information from the ruling.
[Screengrab via ABC]
Have a tip we should know? [email protected]