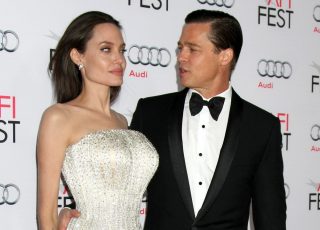 Now that Angelina Jolie has filed for divorce from Brad Pitt, the former Hollywood power couple will have to go through the process of dividing their property. Fortunately for them, they have a detailed prenuptial agreement that covers who gets, TMZ reported.
The stars have a combined $400 million in assets, including 12 properties, but all of them were purchased before they got married, and only three — a French vineyard, a New Orleans mansion, and a New York apartment — are reportedly owned by them jointly. According to TMZ, the prenup takes care of how to divide those assets.
But while property may be an easily resolved issue, child custody may prove more difficult. Atlanta-based matrimonial attorney Marvin L. Solomiany told LawNewz.com that "the prenuptial agreement will not and cannot dictate how custody and parenting time will be determined. That is up to the court to decide. As such, this is an issue that will have to be decided by the court if the parties cannot agree."
Based on that, it looks like they'll end up in court, because while Jolie is seeking physical custody of their six kids, Pitt has apparently made it known that he plans on fighting for joint custody instead of merely having visitation rights.
When deciding custody issues, judges typically go by the standard of what is in the best interest of the children. Often that means joint custody for the parents. As divorce attorney Julie Stankowski wrote for LawNewz.com last week, joint custody is customary, so that children have "frequent and continuing contact" with both their mother and father. However, if the children's safety or health would be in jeopardy, sole custody could be granted.
Given the reports that the FBI was investigating Pitt for alleged child abuse, this could very well be an issue. Should Jolie provide persuasive evidence that living with Pitt even part-time would put the children at risk, she could potentially win sole custody.
This article has been updated with a quote from a matrimonial attorney weighing in on the matter.
[Image via Helga Esteb/Shutterstock]
Have a tip we should know? [email protected]