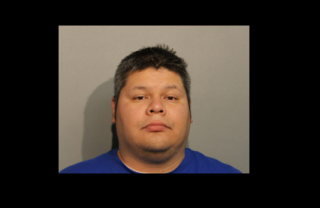 A Chicago man allegedly shouted racial slurs at a black woman and punched her, only to be reprimanded by a black judge, DNAinfo reported. According to prosecutors and police, Louis Herrera approached the women who were seated in a car, and shouted the N-word at them. When the driver lowered her window to yell back, Herrera reportedly hit her. The other people in the car were all black.
Herrera later appeared in Cook County Criminal Court before Judge Adam Bourgeois Jr., who wasn't shy about expressing his feelings towards him. "Little did you know when they brought you here today who you'd be looking at," Judge Bourgeois said before setting $450,000 bail. The judge then added, "I believe Americans can hate whomever they want to hate — but you can keep it to yourself. … I believe you are a danger. This city has enough problems."
Herrera is charged with a hate crime for battery making physical contact and simple assault.
[image via Chicago Police Department]
Have a tip we should know? [email protected]