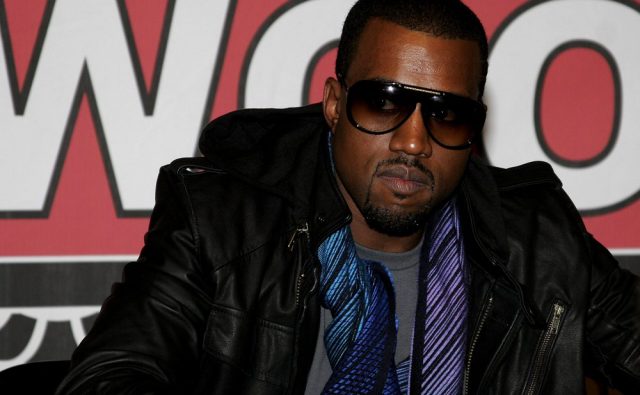 A former security manager for the Atlanta Hawks and Philips Arena is suing the organization and his former boss, claiming that safety measures were enforced or not enforced in different situations, allegedly based on race, and that he was fired after speaking out about it.
Sam Hayes says in his complaint, filed Monday in Georgia federal court, that white performers were often granted easier access to the building than their black counterparts. For example, the lawsuit describes how on August 26, 2016, black artists Drake and Future asked to bypass the arena's metal detectors and were turned down, but a week later, white performers Axl Rose and Brian Wilson were granted that same request, and also allowed to park their vehicles in the loading dock, which was against the rules.
Other black stars who were denied this request included Sean "Diddy" Combs and Kanye West, among several others named in the complaint. Meanwhile, white performers like Adele, Ariana Grande, and Amy Schumer were allowed to bypass the metal detectors, with Schumer's entire production team being allowed to go through as well.
Staff members allegedly complained to Hayes about the special treatment, saying it had been going on since before Hayes was working there. They said that Hayes' boss, Jason Parker and Security Systems Manager Megan Lodestro (both white) "demanded 'extra tight security' at black shows," and gave white entertainers privileges that were not afforded to black performers.
Hayes claims that these security decisions were not based on safety, but on race. He alleges that when he complained to Parker, the response was that "hip hop acts draw a different crowd, and the white acts bring in more money."
Hayes then talked about the security practices with the company's Chief Diversity and Inclusion Officer, who suggested that Hayes take it up with Parker's boss. Hayes was afraid of retaliation if he did that, the lawsuit says.
In April 2017, after white singers Tim McGraw and Faith Hill bypassed metal detectors for their concert, but actor/director Tyler Perry, a ticketholder for the event, was denied, Hayes spoke to Parker again, saying that his employees were growing increasingly upset by this. Parker told Hayes that the employees should talk to him if they have an issue, and said that Hayes had been doing a great job.
After that meeting, the complaint continues, Hayes scheduled a meeting with the company's Chief Legal Officer, setting it for after Parker was to be replaced by a black former police chief. Three days before that change was set to take place, Parker fired Hayes. Parker told Hayes that the termination was due to Hayes suspending and firing employees without talking to Human Resources first. Hayes' claims that he was never instructed to do this, and had fired several people in the past without consulting HR without issue.
Hayes also alleges that Parker had criticized his demeanor, saying that because Hayes is "a large black man with an intimidating voice and commanding presence," people view him as "aggressive."
The lawsuit accuses Parker and the Hawks organization of racial discrimination and retaliation, and seeks unspecified damages.
A spokesperson for the Hawks told TMZ that Hayes "was terminated for poor performance and his claims are baseless."
Hayes v Hawks Complaint by LawNewz on Scribd
[Image via Shutterstock]
Have a tip we should know? [email protected]