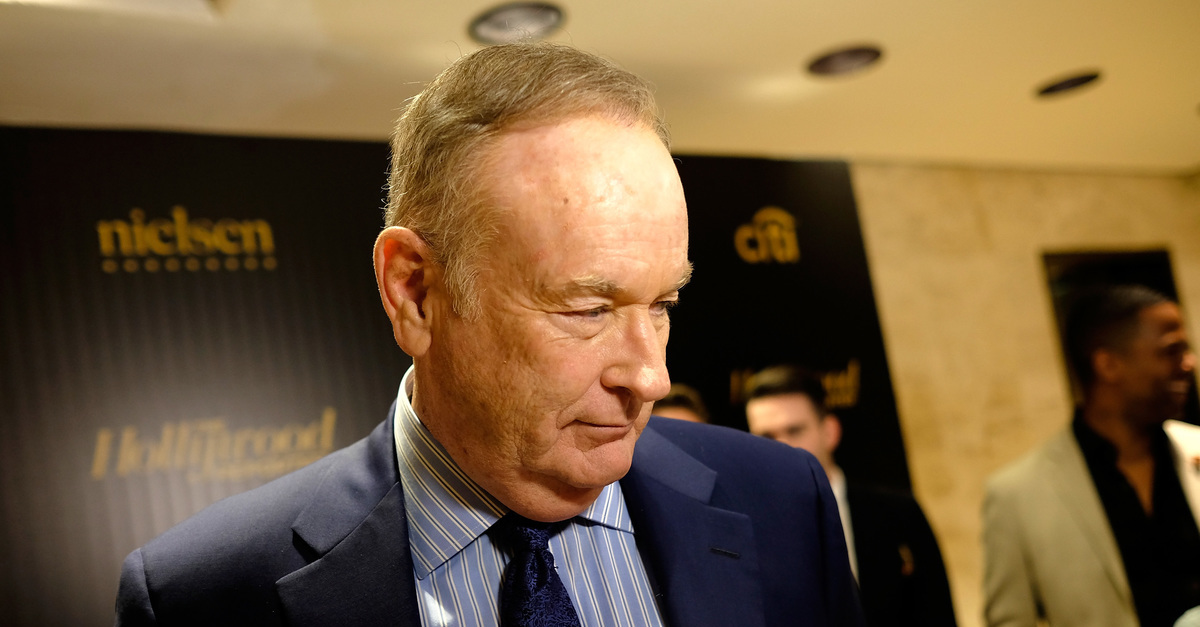 A former Fox News anchor who sued Bill O'Reilly earlier this year has been forced into arbitration by the one-time network superstar's legal team, according to The Hollywood Reporter.
Laurie Dhue filed a defamation lawsuit against O'Reilly over accusations that the 69-year-old former talk show host mounted a "smear campaign" against her. In the original 12-page complaint, Dhue claimed that O'Reilly made false statements about her after the release of a New York Times report last year.
The Times report noted that Dhue had received a $1 million settlement over sexual harassment allegations against O'Reilly and Fox News' former CEO and chairman Roger Ailes. Dhue was said to be one of five women who received such payouts from the conservative cable network over O'Reilly's behavior.
Despite the settlement, O'Reilly himself fought back against the claims. In the Times report, he said that Dhue's allegations were "unfounded" and insisted that he was "very confident the truth" would come out.
Dhue's lawsuit, filed in a Manhattan federal court in March, noted:
O'Reilly published false statements about Dhue — as well as the other women — calling her a liar, swearing that her allegations were fabricated in an effort to obtain a settlement, falsely asserting that her purported claims against O'Reilly were politically motivated, and lying by saying that he only paid settlements to avoid having his family go through litigation, not because he had engaged in the claimed sexual misconduct…
The lawsuit went on, more or less accusing O'Reilly of character assassination.
"O'Reilly ensured that these statements were distributed widely, attempting to sacrifice the character reputation of Dhue and the other women mentioned in the April 1, 2017, New York Times article in a blatant attempt to save his own," the lawsuit claimed. "O'Reilly lied in each of these statements, and caused Dhue and the other women further harm to their reputations."
In June, O'Reilly submitted a motion to compel arbitration. O'Reilly argued that the claims from the defamation suit were "intertwined" with the Fox News settlement.
On Thursday, U.S. District Court Judge Deborah Batts forced Dhue's claims to arbitration before the case can move forward in federal court. Batts' opinion notes:
This Court HOLDS that [Dhue], a signatory to the Settlement Agreement, is estopped from avoiding arbitration with [O'Reilly], a non-signatory, because [Fox and Dhue] and [O'Reilly] have a sufficient relationship to each other and to the rights created under the agreement.
This is, at least now for, a victory for O'Reilly.
Dhue had argued that O'Reilly wasn't a signatory to the original agreement with Fox News, so his motion to compel arbitration couldn't be sustained. Batts disagreed on the grounds that O'Reilly was effectively a beneficiary of the settlement–an issue which O'Reilly had raised in his June motion.
The ruling doesn't mean Dhue will ultimately be forced to arbitrate her defamation claim outside the federal court system. Rather, the threshold question of whether Dhue must arbitrate will be decided by an arbitrator.
Law&Crime reached out to Dhue's attorneys for comment on this story, but no response was forthcoming at the time of publication.
[image via Dimitrios Kambouris/Getty Images for Hollywood Reporter]
Follow Colin Kalmbacher on Twitter: @colinkalmbacher
Have a tip we should know? [email protected]