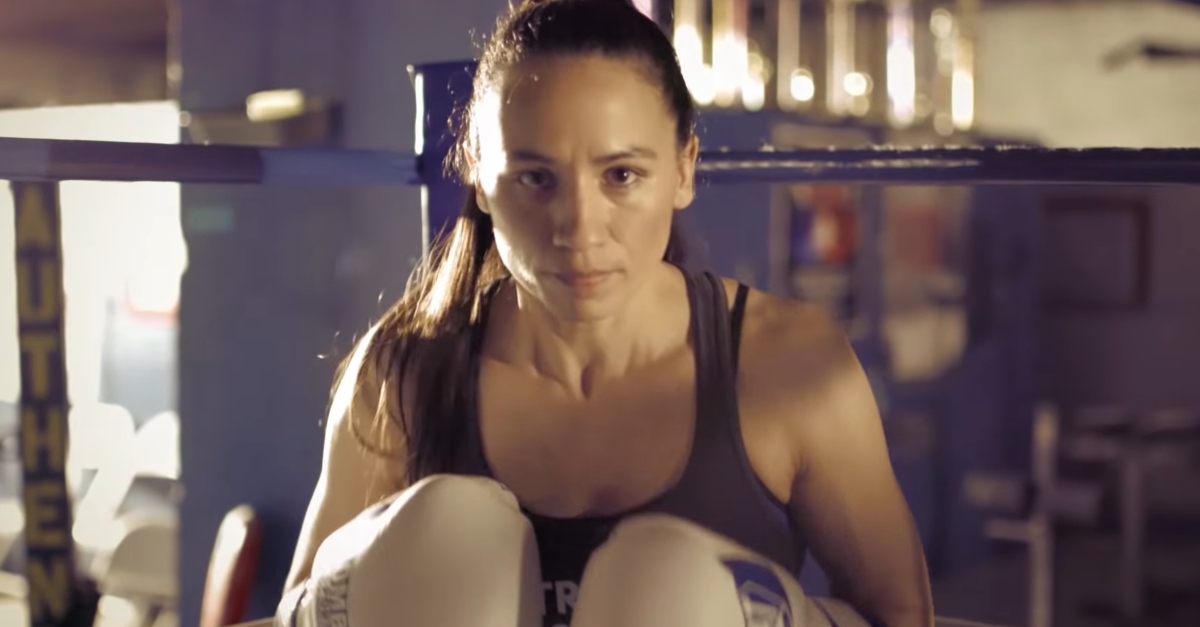 A Kansas GOP official has reportedly resigned after making a slur against Native American Democratic candidate Sharice Davids. After significant backlash, Michael Kalny is no longer the Shawnee Republican precinct committeeman.
"He reflected an apologetic attitude and didn't want to bring negative attention n the party or candidates running this area," Johnson County Republican Party chairman Mike Jones told The Kansas City Star.
This stems from Kalny's Facebook message on Monday to Anne Pritchett, president of the Johnson County Democratic Women's north chapter:
Little Ms. Pritchett- you and your comrades stealth attack on Yoder is going to blow up in your leftist face. The REAL REPUBLICANS will remember what the scum DEMONRATS tried to do to Kavanaugh in November. Your radical socialist kick boxing lesbian Indian will be sent back packing to the reservation.
Davids, the aforementioned "kicking boxing lesbian," is running a close race against incumbent Rep. Kevin Yoder (R-Kansas 3rd district). The thing is, the "reservation" phrase has a history of being racist. If elected, Davids, a member of the Ho-Chunk Nation, would be the first ever female Native American member of the U.S. Congress, and the first openly gay lawmaker elected from Kansas. She is a lesbian, and has a history in mixed martial arts, but she doesn't describe herself as a socialist. In fact, her opponent in the primary, Brent Welder, was backed by two high-profile democratic socialists: Sen. Bernie Sanders (I-Vermont) and the presumptive congresswoman for New York's 14th District, Democrat Alexandria Ocasio-Cortez.
Even local Republicans, including Yoder's office, called out Kalny for what he wrote.
"Kevin doesn't believe this type of rhetoric is appropriate at all," Yoder spokesperson C.J. Grover told Law&Crimein a statement Wednesday. "It's unacceptable. These kind of nasty personal attacks are all too prevalent in politics these days, and it needs to stop."
Kalny did not immediately return a Law&Crime request for comment Thursday afternoon.
Colin Kalmbacher contributed to this article.
[Screengrab via Sharice for Congress]
Have a tip we should know? [email protected]