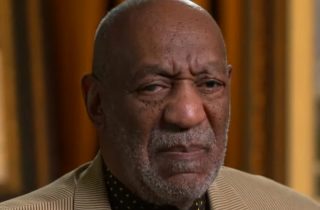 So whoever is running Bill Cosby's Twitter account might need some training in sensitivity and the law.  On Friday night, Cosby, who has nearly 4 million followers, tweeted out a court filing in which lawyers for several Cosby accusers apparently agreed to drop some of their claims against the comedian. The Cosby tweet gloats about how "fabulous" the agreement is and claims it is "another win."  The tweet also mentions the great work of Cosby's attorneys (free promotion much?). The non legally trained observer might assume that several of the Cosby accusers dropped their claims against the comedian all together.  Especially since, shortly after that tweet, Cosby tweeted out an article saying that he won another "crucial" court victory. But, that's not what actually happened at all, and the tweets are quite frankly very misleading.
"That's outrageous. It's fake news," attorney Joe Cammarata told LawNewz.com. He represents 7 women who brought the defamation lawsuit against Cosby. "I thought he was blind, I don't know how he could possibly be tweeting anyway."
#AnotherWin#ClaimsContinueToBeDismissed#AttorneyAngelaAgrusa#LinerLLP#Fabulous pic.twitter.com/DjyQ4QanHo

— Bill Cosby (@BillCosby) March 3, 2017
So what actually happened? Three women, Therese Serignese, Linda Traitz and Joan Tashis, who are part of the lawsuit, agreed to dismiss one of their claims against the 79-year-old entertainer for "infliction of emotional distress." It gets a little technical on the legal front, but follow along for a second.
Since these three women live in New York and Florida, the claims of "intentional emotional distress" are duplicative under New York law and Florida law and are incorporated as part of the defamation claim, Cammarata explained.  So the plaintiffs' attorneys agreed to dismiss just those claims for just these women. Serignese, Traitz and Tashis are still moving forward with their lawsuit for defamation and invasion of privacy.
"We didn't drop anything, we aren't dropping anything," Cammarota said. "We can't wait to take Mr. Cosby's deposition. This (Tweet) is inappropriate conduct on behalf of Mr. Cosby and his lawyers."
In February, a federal judge in Massachusetts threw out a defamation lawsuit against Cosby which was filed by an actress who made claims he raped her in 1974. That case is unrelated to to this one.
Cosby is also expected to go to trial in June in the criminal case in which he is accused of sexual assaulting Andrea Constant. He faces felony aggravated indecent assault charges.
This is an opinion piece. The views expressed in this article are those of just the author.
Rachel Stockman - Editor in Chief / On Air Host