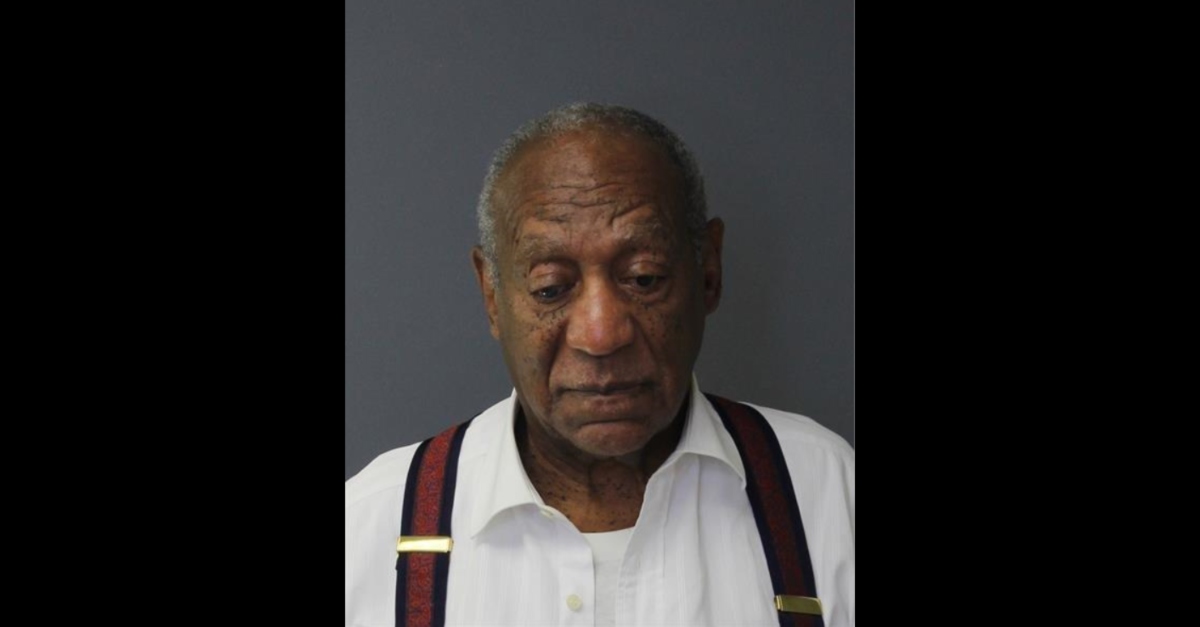 Disgraced comedian and convicted sex offender Bill Cosby is being moved to the general population in prison. Pennsylvania state prison spokeswoman Amy Worden told the outlet that other inmates were ordered to provide aid to him during the day because of his age and physical condition, according to the Associated Press.
The 81-year-old legally blind comedian previously served several months in special housing at the SCI Phoenix in Philadelphia. Worden said it's typical for high-profile inmates to be put there to ensure their safety.
Now Cosby will stay in what has been described as a single cell in a two-story unit in the prison. Inmates have access to a gym, exercise yard, library, classroom, day room, and visiting room. They wake up at 6 a.m. and are ordered to return to their cells by 8:45 p.m.
Cosby was convicted in 2018 of sexually assaulting former Temple University employee Andrea Constand after drugging her at his Montgomery County home in 2004. Dozens of women have brought forward allegations of sexual misconduct against Cosby, but this was the only one to be adjudicated. All told, however, the claims date back decades, and say that the man formerly known as "America's Dad" habitually preyed on women.
He, his defense lawyers, and other representatives deny the allegations. Spokesman Andrew Wyatt said last year that the comedian was the victim of a "sex war."
Cosby's first trial in the Constand case ended in a hung jury. The second one ended in a guilty verdict. The comedian was sentenced to three to 10 years in prison, and was legally declared a "sexually violent predator." He is appealing, and his attorneys are focusing their arguments on alleged errors by the trial judge.
[Image via Montgomery County Correctional Facility/Getty Images]
Have a tip we should know? [email protected]