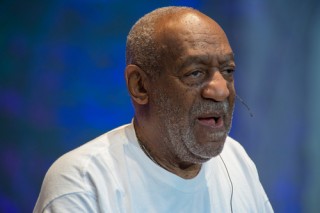 Bill Cosby has terminated his relationship with attorney Christopher Tayback and the law firm Quinn Emanuel Urquhart & Sullivan, USA Today reported. Tayback had joined Cosby's team in October, after the comedian fired entertainment lawyer Martin Singer.
Cosby will now be represented in civil matters by Angela Agrusa of the law firm Liner LLP. The firm, with offices in New York and Los Angeles, also represents country star Blake Shelton in his federal defamation case against In Touch magazine.
Agrusa will handle Cosby's defense in the the civil cases brought by a number of women across the country for alleged sexual assault and defamation. In a statement, Agrusa expressed concern over the media attention the cases have received. She said that Cosby "deserve(s) representation to ensure that justice does not yield to news cycles and soundbites," and that "[t]rying Mr. Cosby in a court of public opinion — as imbalanced media coverage promotes — runs directly counter to our judicial system's most fundamental guarantees of fairness under the law."
Attorneys Brian McMonagle and Monique Pressley will continue to represent Cosby in his criminal case. Cosby is facing sexual assault charges for allegedly drugging and sexually assaulting Andrea Constand in his home in 2004.
Have a tip we should know? [email protected]