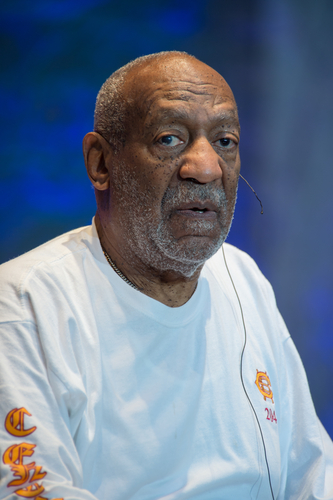 The fate of Bill Cosby's criminal case will likely hinge on a judge's decision on whether a non-prosecution agreement is enforceable. A Montgomery County judge issued an order Friday — limiting what can be heard at Mr. Cosby's  Feb. 2 hearing. Instead of the scheduled preliminary hearing, Judge Stephen T. O'Neill will only allow attorneys to argue about this alleged 2005 non-prosecution agreement.
This issue is critical for prosecutors to move forward with the case.  Bill Cosby's attorneys contend that the comedian entered in an agreement in 2005 with then Montgomery County District Attorney Bruce Castor that he would not prosecute case. Castor indicated, in an email,  he did this to help Andrew Constand in her civil case against Cosby. Constand  said that Cosby drugged and sexually assaulted her at his Pennsylvania home back in 2004. Castor indicated that he did this to prevent Cosby from pleading the 5th Amendment during the civil deposition.
During the testimony, Cosby admitted to having sexual relations and drugging women (which he claimed was consensual).  Cosby's attorneys allege he would have opted to plead the 5th,  if the possibility of criminal charges still existed.
Prosecutors want to be able to use this testimony in his criminal case. But, attorneys for Cosby filed a motion to dismiss the case, claiming that Cosby should not be prosecuted because of the existing agreement with the former DA. As we here at LawNewz.com predicted, evidence of this promise could derail the prosecution's case
"The bottom line is if it's true that Bruce Castor made a promise not to prosecute, then it should be binding on the new district attorney," said Beth Karas, LawNewz.com's Editor-at-Large. "If the court doesn't dismiss the charges, then it should grant the defense request to disqualify the Montgomery County District Attorney and tell prosecutors they can't use Cosby's testimony from the civil proceeding or any leads derived from it."
It is likely that Cosby's defense attorneys will call former DA Castor to testify at some point. Prosecutors filed a motion saying that Cosby was trying to seek preferential treatment by seeking to have a hearing on a motion to dismiss before the preliminary hearing.
[h/t the Intelligencer]
Have a tip we should know? [email protected]
Rachel Stockman - President / On Air Host