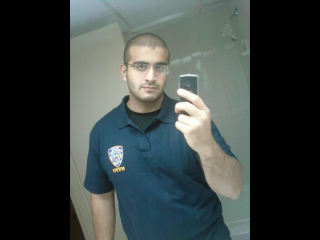 A woman claims mass shooter Omar Mateen stalked her about a decade ago.
"He was one of those guys who wouldn't leave me alone," Heather LaSalla told The Associated Press on Friday.
Back then, she worked as a bartender in Port St. Lucie, Florida. Mateen frequented her bar, LaSalla said, and he eventually badgered her with messages on Facebook. His tone made her uncomfortable, though he apparently never propositioned her, according to the AP interview.
"He was always like a loner," LaSalla said, stating Mateen usually went to the bar by himself.
Nonetheless, she never filed an official complaint.
LaSalla said she ran into Mateen at a park in November, where they struck up a conversation. He reportedly talked about his wife and son.
"He still had that weird vibe to him," she said.
On Sunday, Mateen killed 49 and wounded 53 people at a gay nightclub in Orlando, Florida. It's the most devastating mass shooting in U.S. history. He voiced his support for ISIS, a terrorist organization, during a 911 call that night. Some, like his father, suggested the attack was linked to homophobia. The Daily Beast's Jay Michaelson even examined the possibility that he was sexually attracted to men, and hated himself for it.
LaSalla said she "never noticed" if he was gay.
–
Follow Alberto Luperon on Twitter (@Alberto Luperon)
Have a tip we should know? [email protected]