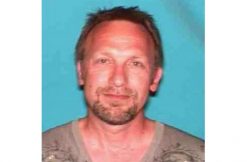 Carl Ferrer, Backpage.com's CEO, was arrested by Texas authorities on Thursday. They say he enabled human trafficking by letting certain classified sex ads onto his website.
"Making money off the backs of innocent human beings by allowing them to be exploited for modern-day slavery is not acceptable in Texas," Attorney General Ken Paxton said in a statement obtained by LawNewz.com. "I intend to use every resource my office has to make sure those who profit from the exploitation and trafficking of persons are held accountable to the fullest extent of the law."
Alleged victims of the trafficking include adults and children, he said.
Backpage is basically Craiglist's shadier little brother. Both companies let you post classifieds for pretty much anything, but Ferrer's has a reputation for loose rules: various sex trafficking and drug trafficking allegations have originated from their ads.
Update – October 8, 10:37 a.m.: Backpage.com's General Counsel Liz McDougall sent a statement to Law Newz.com, calling the arrest "illegal" and "an election year stunt."
The raid of Backpage.com's Dallas office and the arrest of its CEO is an election year stunt, not a good-faith action by law enforcement. The complaint and search warrant make clear that (1) prostitution ads violate Backpage.com's policies against the posting of illegal content, (2) the company blocked the posting of ads using terms that violated those policies, and (3) Backpage.com removed ads when contacted by law enforcement. The actions of the California and Texas Attorneys General are flatly illegal. They ignore the holdings of numerous federal courts that the First Amendment protects the ads on Backpage.com. The actions of the Attorneys General also violate Section 230 of the Communications Decency Act preempting state actions such as this one and immunizing web hosts of third-party created content. Backpage.com will take all steps necessary to end this frivolous prosecution and will pursue its full remedies under federal law against the state actors who chose to ignore the law, as it has done successfully in other cases.
–
Follow Alberto Luperon on Twitter (@Alberto Luperon)
Have a tip we should know? [email protected]