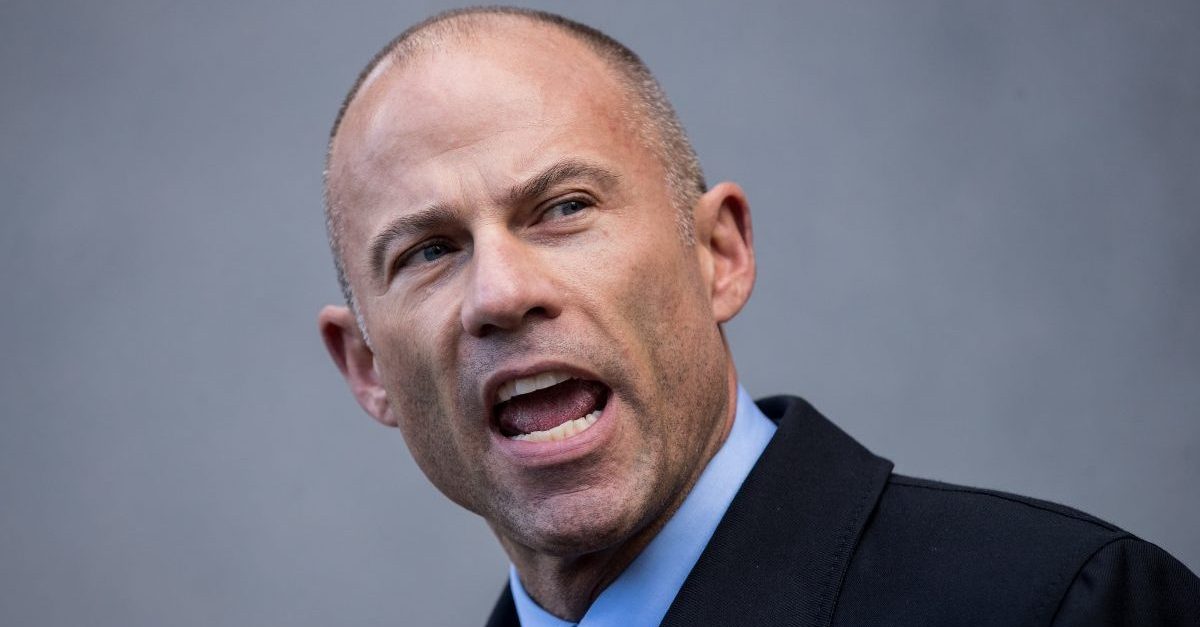 Julie Swetnick's attorney Michael Avenatti issued a challenge to Brett Kavanaugh on Friday: if the Supreme Court nominee is so adamant in his claim that sexual misconduct allegations against him are false, he should sue.
"If Brett Kavanaugh & his supporters are so convinced that all of the scores of women (including my client) are lying … then he should sue us all-TODAY," Avenatti said in a tweet.
If Brett Kavanaugh & his supporters are so convinced that all of the scores of women (inc my client) are lying, he is innocent, he has been so wronged, & his reputation has been damaged for no reason, then he should sue us all-TODAY. I hope that he does so we can prove the truth!

— Michael Avenatti (@MichaelAvenatti) October 5, 2018
Swetnick claimed in a sworn written statement that when Kavanaugh was in high school, he spiked the punch at parties in order to help lure girls into rooms where they would be gang raped by boys taking their turns having sex with them without consent. She claimed that she herself was a victim of such an assault at a party where Kavanaugh was present, and saw him among a group of boys at another party, implying that they were going to rape someone else. Swetnick later clarified her story in an interview with NBC News, stating that when she first saw Kavanaugh in a crowd of boys outside a room at a party, she didn't think anything of it. It was only after she was raped, she said, that she assumed that similar attacks had taken place.
Kavanaugh vehemently denied all allegations of sexual assault and misconduct that were brought against him by Swetnick and others. Avenatti is now daring him to sue his accusers on the theory that alleged false statements that he committed crimes would be a clear case of defamation.
An FBI investigation did not address Swetnick's allegations, focusing only on those made by Dr. Christine Blasey Ford and Deborah Ramirez. Republicans claimed the probe did not result in any corroboration of their allegations, while Democrats blasted it for not being thorough enough. In a close vote, the Senate decided Friday morning to end debate on Kavanaugh's nomination, setting up a confirmation vote on the Senate floor expected to take place Saturday.
[Image via Drew Angerer/Getty Images]
Have a tip we should know? [email protected]