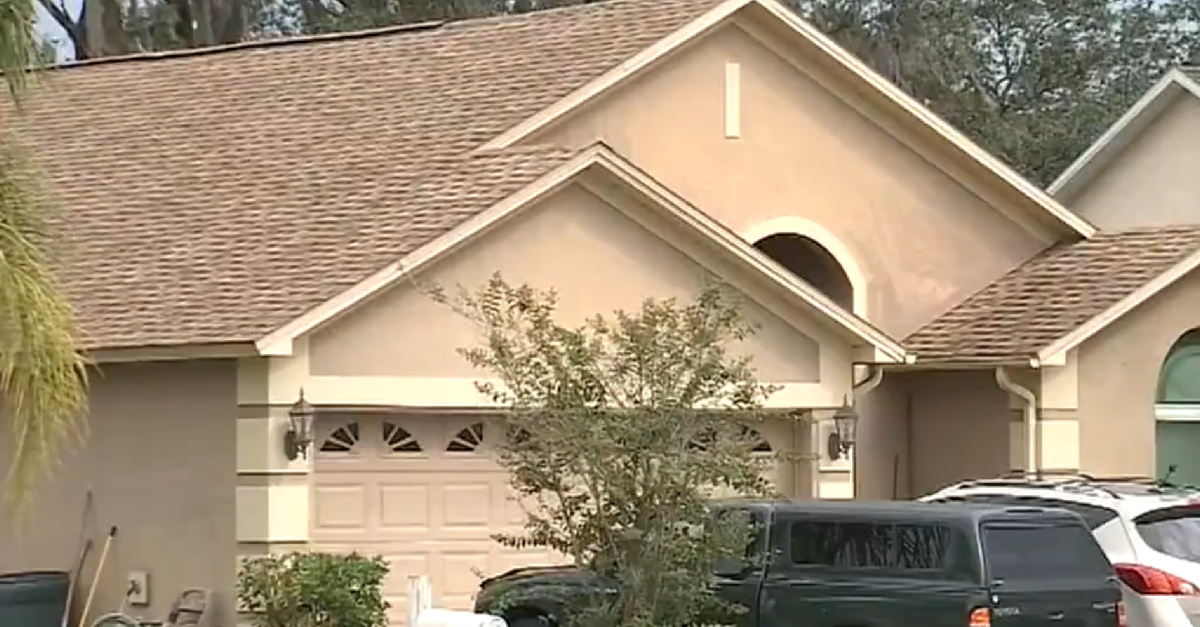 In Orange County, Florida, a woman was arrested for allegedly lighting a house on fire, and then stealing the car of a deputy who responded to the scene. Elores Cooper, 58, has reportedly been charged with arson and grand theft of a motor vehicle.
The responding deputy drove out to a burning house early Thursday morning, according to the incident report obtained by WESH. Cooper, her husband, and her mother escaped out the front door, while smoke emerged from the residence.
Cooper's husband ran back inside, and the deputy, thinking the individual might have been trying to save someone else inside, grabbed a fire extinguisher from his car and entered the home, authorities claim. The man later said that he was just trying to stop the fire, according to authorities.
When the deputy got the man out of the home, he found that his car was gone, according Orange County officials. So was Cooper. They claim she drove off in the car. Her alleged whereabouts weren't much of a mystery. The deputy left his iPhone in the vehicle, so they used an app to locate it. They found the car abandoned.
A nearby witness claimed that a bald, unknown woman knocked at his door, and asked him to call authorities. He refused.
"I didn't let her in the house," Gennaro Cuozzo told WFTV. "I said 'No, I don't know you.' I said, 'I don't know you, and you want to come in my house at four o'clock in the morning. Are you serious?'"
Cuozzo and deputies claimed to find a wig and torch lighter in his bushes. They weren't his, he said.
Deputies did not a suggest a motive. Cooper could not be immediately reached for comment. It's unclear if she has an attorney in this matter.
[Screengrab via WFTV]
Have a tip we should know? [email protected]