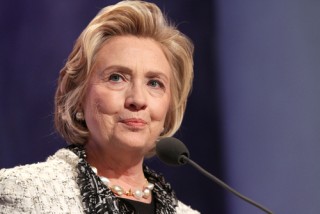 Attorneys for Vice News reporter Jason Leopold are taking the FBI and the U.S. Department of Justice to task after the feds filed a classified declaration supposedly providing more information to the court about the FBI's investigation into Clinton's private email server. The filing was part of a FOIA lawsuit filed in federal court by Leopold seeking Clinton's emails from her private server as well as correspondence between the FBI and Clinton referencing the Clinton email server.
In March, the government filed a motion for summary judgement in the case, and incorporated as one of the supporting documents this classified declaration. That's significant because as former federal prosecutor Bill Thomas told LawNewz.com not only is the "information being submitted to the court classified, but its really more than that, it is information that if revealed there exists 'reasonable danger that compulsion of the evidence will expose military matters which, in the interest of national security, should not be divulged.'"
Leopold's attorneys believe that at the very least the DOJ should be required to put a redacted version of the declaration into the public record for everybody to see.
Attorney Ryan James wrote in the filing:
Defendant (the government) has submitted an in camera, ex parte declaration without having previously obtained leave of Court to do so. Plaintiff requests that Defendant be ordered to show good cause why it should not be required to file a redacted version of the classified in camera, ex parte declaration so that the unclassified portion will be on the the public record.
The attorneys also asked that the judge hold off from reviewing the government's declaration until they can respond to any arguments made by the DOJ as to why a redacted version of the declaration is not in the public docket. Judge Randolph Moss ordered the government to file a redacted version on the public docket or show cause why a redacted version should not be filed.  A DOJ spokesperson decline comment to Politico about this story.
Have a tip we should know? [email protected]
Rachel Stockman - President / On Air Host