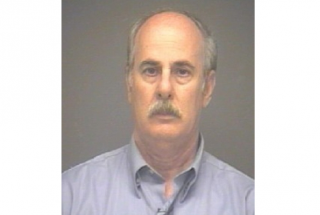 In September, we wrote about Michael Fine, a now former attorney in Ohio, who pleaded guilty to hypnotizing female clients to take advantage of them. On Monday, Fine was classified as a Tier 2 sex offender and sentenced to 12 years in prison.
Fine was convicted for using hypnosis on six different women, including a minor, lulling them into trance-like states and then sexually abusing them. Police started investigating after one of the client's recorded a meeting where Fine could be heard using code words and then making sexually graphic remarks. Other women spoke out, contacting prosecutors as the story became public.
The victims spoke through an advocate at Fine's sentencing hearing, FOX8 reported. Fine himself testified, as did his wife, who said her husband was experiencing depression at the time, but was a good husband and father.
Fine is no longer permitted to practice law, as he surrendered his license last year. Civil lawsuits have been brought against Fine, and are still pending. As part of his criminal sentence, he will have to register as a sex offender.
Chris White contributed to this report.
Have a tip we should know? [email protected]