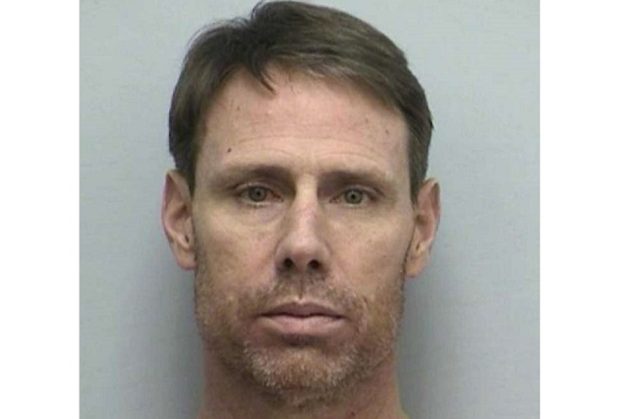 LOS ANGELES (AP) — Three aspiring Olympic female taekwondo athletes who were sexually abused by their coach for years have been awarded $60 million in a lawsuit against the imprisoned martial arts master.
The judgment against Marc Gitelman was awarded last week by a Los Angeles Superior Court judge after the former coach failed to respond adequately to the lawsuit and was found in default.
The multimillion-dollar award comes amid sex abuse scandals at the highest levels of amateur competition for girls and women, including allegations that a USA Gymnastics doctor molested scores of girls.
"We want to shine a light on this issue because it's not unique to taekwondo. It's across the spectrum of all Olympic sports," said attorney Stephen Estey. "You want to put the shame back where it belongs. It doesn't belong with the sex abuse victim."
The lawsuit had alleged the U.S. Olympic Committee and USA Taekwondo failed to protect the girls, but a judge dismissed the organizations as defendants. The women are now appealing that ruling.
Yasmin Brown, Kendra Gatt and Brianna Bordon were minors when the crimes occurred. The Associated Press typically doesn't publish names of sex abuse victims, but all three agreed to let their names be used publicly.
All three competed at a high level of the sport and at tournaments sanctioned by the USOC and USA Taekwondo. Brown and Bordon said they were assaulted by Gitelman in Olympic Training Center dorms.
The USOC would not comment on the judgment against Gitelman because of the pending appeal. A USA Taekwondo official didn't immediately return messages seeking comment.
In a response to a Senate Commerce Committee inquiry this year, the USOC said it was dismissed from the case because Gitelman was not a USOC or USA Taekwondo coach.
But Gitelman, a top-ranked Las Vegas instructor known as "Master G," had achieved the teaching credentials necessary to develop Olympic-caliber athletes and he represented their ticket to the Games, Estey said.
Gitelman abused the girls from 2007 to 2014, often after giving them booze in hotel rooms while traveling to competitions, the lawsuit said. His relationship with the girls was known throughout the sport.
The abuse hampered Brown's ability to compete, Estey said. Before contests, she would remember the abuse and vomit.
Brown, who now runs her own taekwondo studio, narrowly missed a chance to compete at the Olympics last summer in Brazil, Estey said.
"She still loves the sport, but the competition bothers her the most," he said. "All the memories come back."
This article was written by Brian Melley of the AP.
Have a tip we should know? [email protected]