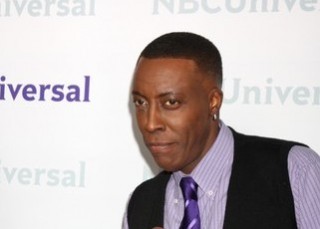 Former late night host Arsenio Hall filed a defamation lawsuit against Sinead O'Connor on Thursday, after the singer accused him of providing drugs to Prince, CNN reported. The singer posted on her Facebook page on Monday, saying, "Two words for the DEA investigating where prince got his drugs over the decades … Arsenio Hall." O'Connor, whose hit song "Nothing Compares 2 U" was written by Prince, also accused Hall of drugging her in the past, saying:
Arsenio I've reported you to the Carver County Sheriff's office. Expect their call. They are aware you spiked me years ago at Eddie Murphy's house. You best get tidying your man cave.
According to CNN, Hall denies the accusations, calling them "despicable, fabricated lies." The lawsuit calls O'Connor a "desperate attention seeker" who "maliciously published outlandish defamatory lies." Hall is suing O'Connor for $5 million.
Defamation cases generally fall under two categories: slander and libel. Slander is for spoken statements, and libel is for print. Since O'Connor's statement was "printed" on Facebook, that is considered libel. For a libel case to be successful, it has to prove that someone made a false statement to a third party that caused damage. Since Hall is a public figure, there is an additional element, that there has to be what's called "actual malice," which means that the person must have either had knowledge that the information was false, or had reckless disregard for whether it was false.
In this case, O'Connor posted the statement on Facebook, so anyone who viewed that post would be considered a third party. Her claims that Arsenio Hall gave Prince drugs and drugged her without her knowledge are essentially accusing him of crimes, which certainly seem damaging. So it really just comes down to whether or not it's true. O'Connor made bold statements in strong terms as if they were facts, so if they're false, there's a good argument for actual malice, unless she can show that she was genuinely mistaken and really believed what she said.
Of course, if O'Connor is telling the truth, none of that matters. No matter how damaging her claims may be to Hall, if they're accurate it's not defamation.
[image via Helga Esteb/Shutterstock]
Have a tip we should know? [email protected]