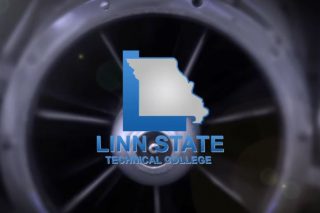 A federal appeals court ruled this week that a state technical college violated the Constitution by forcing incoming students to take a drug test. Linn State, also known as the State Technical College of Missouri, began the practice in 2011, after previously only requiring testing of students involved in accidents on campus.
According to court documents, before the change in policy, the two-year school didn't have any evidence that accidents were caused by drugs, yet the school's Board of Regents nevertheless decided to implement an across-the-board testing practice. Beginning in the fall of 2011, all new students enrolled in degree or certificate programs had to take a urine test within the first 10 days of the semester. Anyone who tested positive for one or more of the 11 drugs the test was meant to detect had to go through counseling or a drug awareness class, take another drug test, and then be subject to another random test. Additionally, court documents show, the school charged $50 for the initial test that all new students had to take, even though it only cost the college $28 per student.
Students who didn't take the test were not allowed to stay in school, unless they got a special waiver from the college's administration.
A few months after the policy went into effect, students filed a class action claim against the school in federal district court. The school argued that their policy was based on the assumption that all students were involved in "safety-sensitive programs," and that those who were not were free to apply for a waiver to get out of drug testing. The court ruled in a 2013 decision that while some of the school's programs posed a significant enough safety concern to warrant testing, mandatory testing of the rest of the students was an illegal search. The court ruled that Linn State had to stop testing for those programs and pay back fees collected from students who took the drug test.
After a panel of judges on the Eight Circuit Court of Appeals overturned the district court's decision, but then an en banc review of the case by all of the Eight Circuit's judges affirmed the district court's order to bar testing for students in programs that were not safety-sensitive. In a decision handed down on Wednesday, the court ruled that the lower court acted properly in analyzing each of the school's programs to determine whether there was sufficient reason to require testing for students. The Circuit Court did, however, overturn the requirement for the school to pay back testing fees to students, citing case law that prohibits private individuals in federal lawsuits from recovering state funds. According to the school's website, only students in the Industrial Electricity and Aviation Maintenance programs are currently subject to drug testing.
Jason Williamson, senior staff attorney with the ACLU who was co-counsel on the case, said in a statement obtained by LawNewz.com, "Students should not be required to sacrifice their constitutional rights in order to further their education, and we're thrilled that the court has permanently struck down the policy." Williamson said that the case's outcome "should serve as a warning to colleges and universities across the country: mandatory, suspicionless drug testing of the entire student body is inefficient, ineffective, and grossly unconstitutional."
Barrett v. Claycomb Linn State Technical College by LawNewz on Scribd
[Screengrab via State Technical College of Missouri]
Have a tip we should know? [email protected]