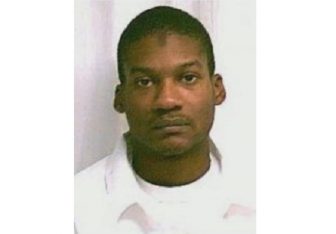 On Thursday, the Department of Justice announced that Emanuel Lutchman of Rochester, New York was sentenced to 20 years in prison for conspiring with ISIS to carry out a terror attack on New Year's Eve in 2015. According to the DOJ, Lutchman admitted to planning an attack with known ISIS member Abu Issa Al-Amriki, who has since died. The plan was for Lutchman to use knives and a machete to attack civilians.
Court documents said that in addition to communicating with Al-Amriki, Lutchman discussed his plans with three other people who were really FBI informants, and he also talked about making a video explaining the attack and pledging allegiance to ISIS leader Abu Bakr al-Baghdadi. After going to a store in late December with one of them to get weapons and masks for the operation, Lutchman was arrested by the Rochester Joint Terrorism Task Force on December 30, 2015.
Lutchman admitted to authorities that he hoped the attack would gain him membership to ISIS, and that he wanted to move out of the U.S. to join the group. He pleaded guilty in August 2016.
Special Agent in Charge Adam Cohen said in a statement, "The days preceding Lutchman's arrest were full of apprehension after Lutchman accepted a directive from Abu Issa Al Amriki – a known ISIL leader – to kill multiple Americans. Today ends the judicial process for this case, but the FBI continues to work hard to protect our communities."
Lutchman's aunt, Shirley Moody, says that her nephew suffers from mental illness, and she doesn't think he committed the crime. ""I think he has serious issues," Moody told Rochester's Democrat & Chronicle after he pleaded guilty. "And I think he just pleaded to it, because he's sick of them harassing his family."
In addition to the 20-year prison term, Lutchman was sentenced to an additional 50 years of supervised release.
Have a tip we should know? [email protected]