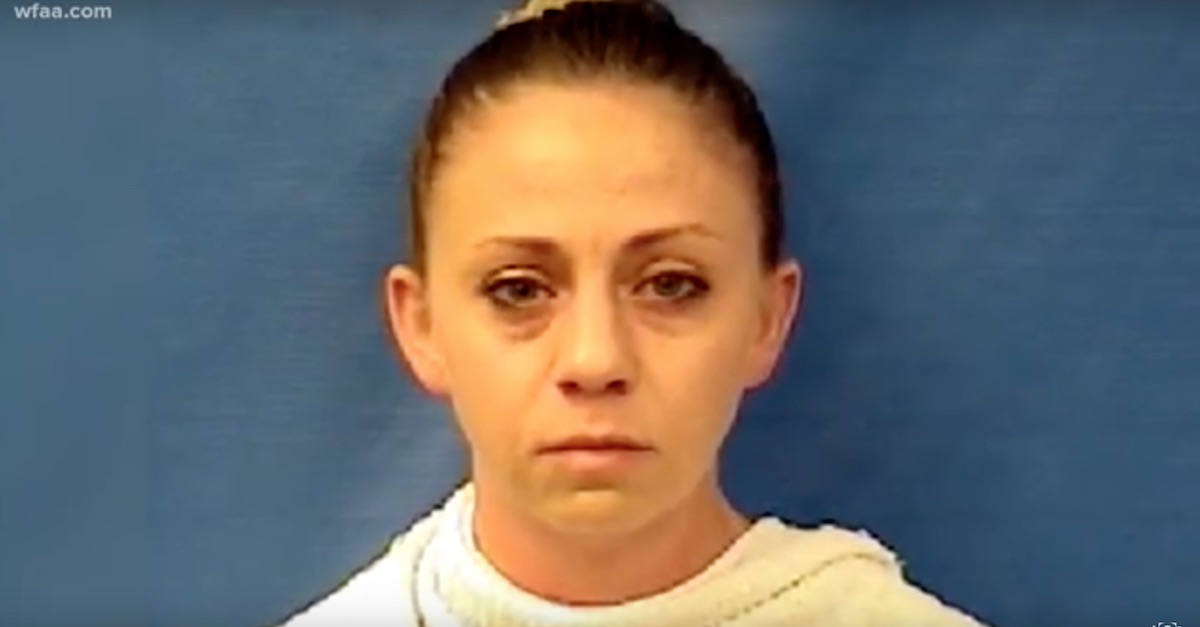 The police officer who fatally shot one of her neighbors in his apartment has been fired, says the Dallas Police Department (DPD).
— Dallas Police Dept (@DallasPD) September 24, 2018
Amber Guyger was terminated by DPD Chief U. Renee Hall during a hearing on Monday. According to the statement, an internal affairs probe determined that she "engaged in adverse conduct" for being arrested for manslaughter in the shooting death of neighbor Botham Shem Jean, 26.
Police said that on the night of Sept. 6, Guyger returned home to the South Side Flats Apartment Complex. She lived on the third floor, but mistook Jean's fourth floor residence for hers, according to the arrest warrant affidavit obtained by the Dallas Morning News. Guyger claimed the door was ajar and she was able to open it. Inside, she entered a dark apartment, saw someone, and believed that person was a burglar.
Police said that Jean was fatally shot once in the torso.
"How can you make a mistake like that, getting into someone else's apartment?" said 80-year-old Raquel, a resident who declined to give her last name, told the outlet. "Don't they train police?"
Police arrested Guyger three days later. In the interim, an attorney for Jean's family voiced concern that she was getting preferential treatment as a law enforcement officer.
"We not asking anyone to jump to any conclusions," attorney Lee Merrit said in a press conference the day before Guyger's arrest. "We're not asking for law enforcement to convict this person, or deny them their right to due process, but we're asking that they be treated as any other citizen–where there is evidence that they committed a crime–be treated, and that is for a warrant to be issued, and for an arrest be made."
Guyger's case is expected to go to a grand jury.
[Mugshot via Kaufman County Jail]
Have a tip we should know? [email protected]