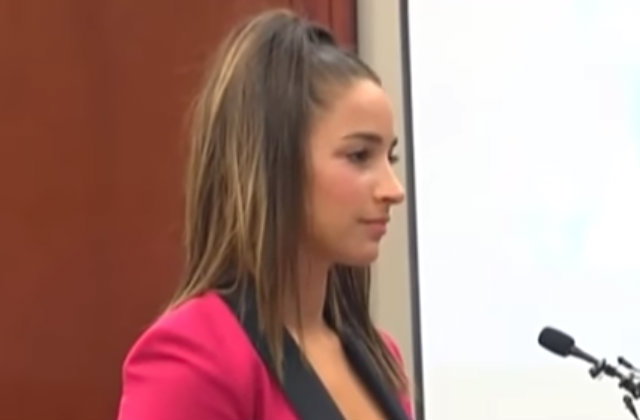 In 2011, members of the USA Gymnastics team were traveling, talking about then-team doctor Larry Nassar, who just last month was sentenced to up to 175 years in prison for sexual abuse of his patients. On that car ride, one team member described her experience with Nassar the previous day. Coach John Geddert, now facing an investigation himself, was in the car with them, former Olympian Aly Raisman said in a CNN interview.
"[O]ne of my teammates described in graphic detail what Nassar had done to her the night before," Raisman told host Jake Tapper in an interview set to air Thursday afternoon. "And John Geddert was in the car with us and he just didn't say anything."
Geddert has been accused by many of Nassar's victims of enabling him by turning a blind eye to his abuse of women and girls. Raisman's account is evidence that even if Geddert wasn't aware of the extent of Nassar's actions, he was at least aware of allegations against the doctor years before anything was done about it.
Federal officials didn't learn about Nassar's actions until 2015. During Nassar's January sentencing hearing in Ingham County, Michigan, where Nassar pleaded guilty to seven counts of first-degree criminal sexual conduct,
Geddert himself is now facing an investigation in Eaton County, Michigan, where Nassar had pleaded guilty to three more counts of first-degree criminal sexual conduct. The Eaton County Sheriff's Office said they are looking into complaints against the now-former coach. In addition to being accused of enabling Nassar, multiple women have accused Geddert of physical abuse as well.
Raisman supports the current investigation, as Nassar's abuse continued well after Geddert heard the allegations on that fateful car trip.
"I don't know what he (Geddert) did or didn't do from there," she recalled. "I know he didn't ask us any questions, but that is just why we need the full, independent investigation to get to the bottom of who knew about this."
Police investigated Geddert for assault twice in the past, but no charges were ever filed. In one case, Nassar reportedly helped convince a woman to retract her complaint.
[Image via Law&Crime Network screengrab]
Have a tip we should know? [email protected]