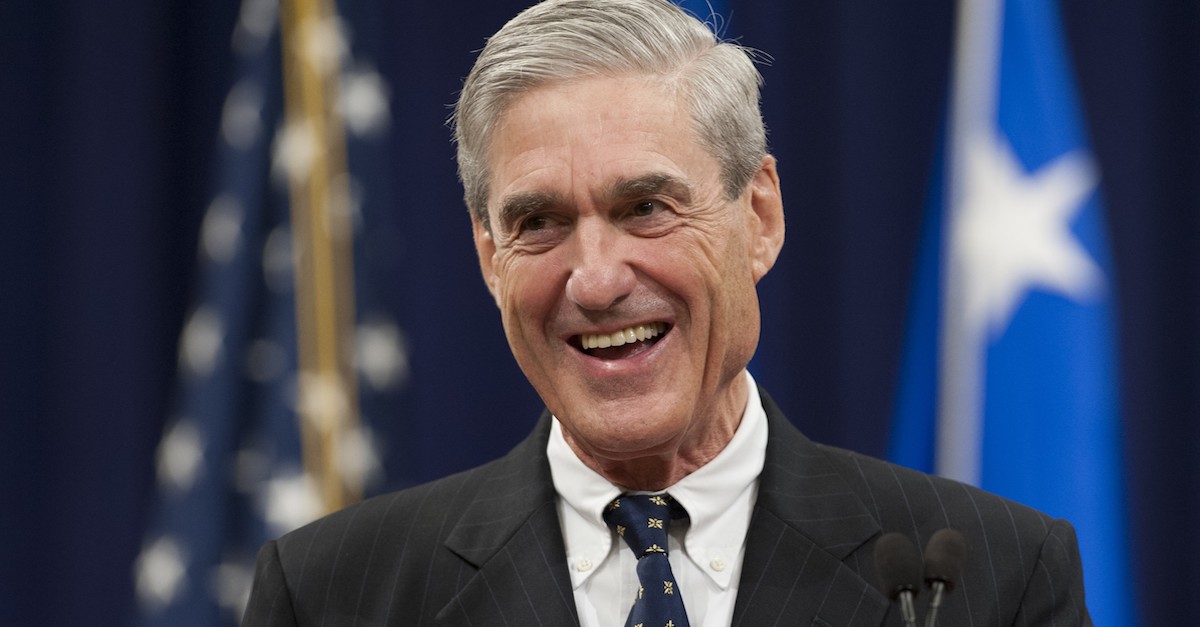 If at first you don't succeed, troll, troll again?
Alleged Russian troll farm Concord Management and Consulting, which already lost one challenge of Special Counsel Robert Mueller's authority, is following in the footsteps of ex-Roger Stone aide Andrew Miller.
Concord filed an appeal of the court's decision against them on Monday in the District of Columbia, which Miller did weeks ago but in a slightly different way. We'll get to that in a moment.
The Monday filing stated as follows:
PLEASE TAKE NOTICE that Defendant Concord Management and Consulting LLC ("Concord") hereby appeals to the United States Court of Appeals for the District of Columbia Circuit from the order, memorandum opinion, and corrected memorandum opinion denying Concord's Motion to Dismiss the Indictment Based on the Special Counsel's Unlawful Appointment and Lack of Authority to Indict Concord.
Concord first lost its challenge of Mueller's authority two weeks ago.
"The Special Counsel may investigate the Russian government's interference 'efforts,' which involved non-governmental third parties," the Trump-appointed Judge Dabney L. Friedrich ruled. "Concord's alleged actions are therefore within the scope of the Special Counsel's investigation."
The court then dismissed Concord's motion to dismiss the indictment. At the time, Law&Crime reported that what this meant is that every single person who has challenged Mueller's authority up to now has lost.
That still holds true.
In terms of Andrew Miller, Chief Judge Beryl A. Howell of the U.S. District Court for the District of Columbia smacked down Miller's lawsuit challenging Mueller's authority, but Miller still refused to comply with a subpoena to appear before a grand jury. Consequently, the court held Miller in contempt, which is what Miller wanted.
Law&Crime previously explained that Miller wanted to be held in contempt so he could appeal the judge's ruling on Mueller's authority through a challenge of the contempt charge. Another aspect that was explored is that Miller's challenge, if it fails, may end up making Mueller stronger. 
Concord still maintains that Mueller's appointment is unlawful.
As BuzzFeed News' Chris Geidner noted, there is a connection between Miller and Concord, insofar as Concord moved to intervene in Miller's appeal last week.
Miller hasn't opposed this and Mueller's office has yet to respond.
[Image via Saul Loeb/AFP/Getty Images]
Have a tip we should know? [email protected]