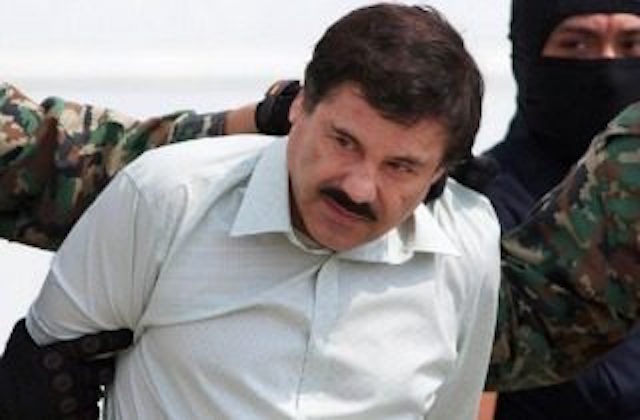 Ever since he was secretly extradited to prison in the United States the the final hours of the Obama Administration, infamous Mexican drug kingpin "Shorty" Guzman aka El Chapo is no longer living the highlife.  He has apparently learned that druglords aren't treated like kings in American prisons.
As a result, El Chapo has kept his lawyers busy, filing complaints about various problems with his detention in US federal prison. According to the celebrity gossip website TMZ,  El Chapo's lawyers recently sent off another letter complaining that their client is living in "draconian conditions" — worse than any other prisoner in the entire US prison system —  in the Manhattan Federal Detention Complex.
One of the facts reportedly cited in the letter states El Chapo has not been allowed any interaction with his 'religious personnel' communicating with the priest through "pantomime" or will only be allowed to occur "with the assistance of " a Spanish-speaking prison guard.
His legal team claims this is a clear violation of his constitutional rights and an attempt by the US government to spy on El Chapo's meeting with his counsel.  His legal team has now requested the help of Amnesty International USA and hopes the groups receives the right to inspect his cell.
[image via screengrab]
Have a tip we should know? [email protected]