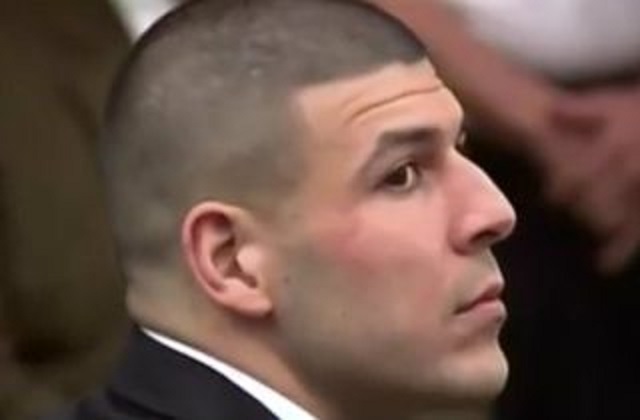 Aaron Hernandez reportedly asked prison officials if he could share a cell with an inmate with whom he was rumored to have a relationship, but his request was denied. Hernandez was alone in a cell built for two, and wanted to share it with Kyle Kennedy, according to The Daily Mail.
"Aaron Hernandez had requested to the prison that my client, Kyle Kennedy be his cellmate," Kennedy's attorney Larry Army Jr. told the publication. Kennedy, who was incarcerated in 2015 for armed robbery, was interested in the arrangement.
Hernandez was found hanging in his cell on April 19, leaving behind three notes, one of them reportedly meant for Kennedy. The other two notes were addressed to Hernandez's fiancee and daughter, who have since received them. In the meantime, Kennedy hasn't seen the other one. "Neither I, nor my client, have seen the letter," Army said. "We will be requesting that the letter be turned over to my client as soon as possible."
Kennedy was so upset after Hernandez's death that he himself was placed on suicide watch. Army says that while his client is "saddened by the loss of his friend," he is no longer on suicide watch.
Have a tip we should know? [email protected]