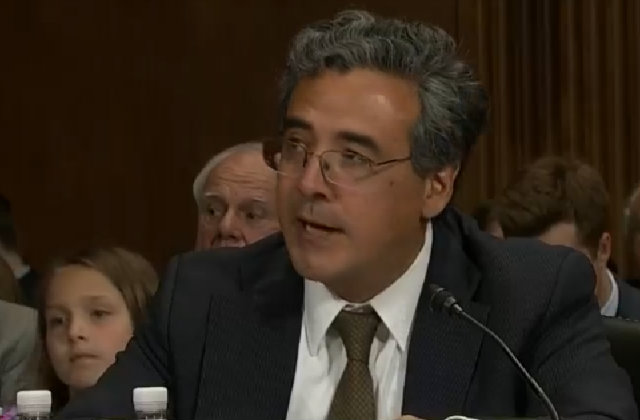 WASHINGTON (AP) — The Senate has confirmed President Donald Trump's nominee for solicitor general.
The vote was 50-47 for Noel Francisco, a former clerk to the late Supreme Court Justice Antonin Scalia. Francisco has served as the principal deputy solicitor general since January of this year.
The solicitor general is the top legal advocate for the government, arguing cases before the Supreme Court. The high court opens its term in two weeks, on Oct. 2.
Francisco represented former Virginia Gov. Bob McDonnell when he challenged his 2014 conviction for violating federal bribery law by accepting gifts from a wealthy businessman.
The Supreme Court unanimously overturned the conviction.
Francisco served as associate counsel to President George W. Bush from 2001 to 2003.
[Screengrab via C-SPAN 2]
Have a tip we should know? [email protected]