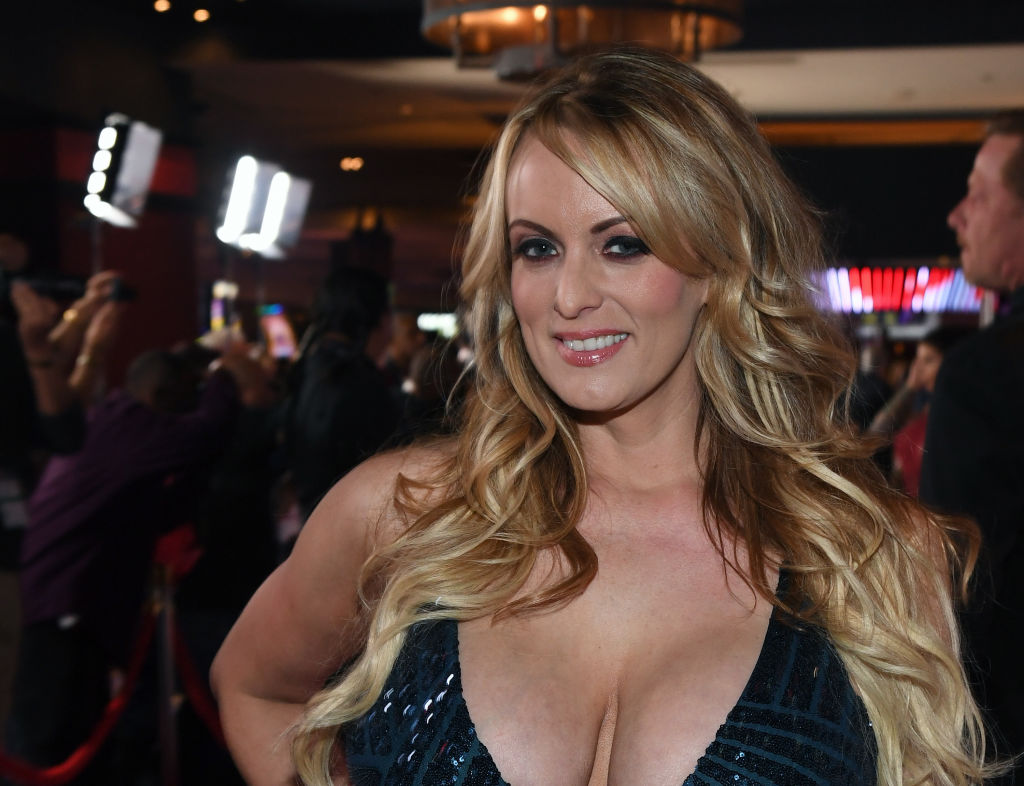 So it happened. The porn star known as Stormy Daniels, whose legal name is Stephanie Clifford, sued President Donald Trump alleging that her non-disclosure agreement is invalid because Trump never actually signed it. The lawsuit, by her attorney Michael Avenatti, was filed in Superior Court in Los Angeles County on Tuesday. In the lawsuit, Clifford admits on the record that she had a year long affair with Trump after meeting him at Lake Tahoe. She then claims that Trump's attorney proceeded to try to silence her by paying her "hush" money." Much of this has already come out in reports. However, there are some additional previously undisclosed sordid details in the lawsuit, that, if true, paint a picture of the dirty tricks that Trump (and his attorney) used in an attempt to to keep Clifford's story a secret.
#1 Donald Trump apparently used the pseudonym David Dennison. Several times the lawsuit makes reference to Trump (aka David Dennison). In fact, Dennison is a named plaintiff in the lawsuit. In the apparent 'Hush Agreement' that Clifford signed, in order to disguise the fact that it was Trump involved in the story, Cohen only referred to Trump as "David Dennison" or "DD" and Daniels as "Peggy Peterson" and "PP." Clifford believed this was so Trump would have plausible deniability about the affair and the pay arrangement.
#2 Trump, through his attorney the 'fixer' Michael Cohen, aggressively tried to silence Clifford from coming forward to tell her story. Last week, he even filed a secret arbitration action against her.
Clifford said she wanted to come forward about the affair after watching the Access Hollywood tape during the 2016 election. Clifford claims that Cohen, upon learning of her desire, used bully tactics to try to silence her, including forcing her to write out a "false statement" saying that she had not had a relationship with Trump.
She also claims that on February 27,2018, Cohen initiated a "bogus" arbitration proceeding against her in Los Angeles.  "Put simply, considerable steps have been taken by Mr. Cohen in the last week to silence Ms. Clifford through the use of an improper and procedurally defective arbitration proceeding hidden from public view," the lawsuit states.
#3 Trump apparently never actually signed the 'Hush' agreement. The lawsuit reads, "On or about October 28,2016, only days before the election, two of the parties signed the Hush Agreement – Ms. Clifford and Mr. Cohen (on behalf of EC). Mr Trump, however, did not sign the agreement, thus rendering it legally null and void and of no consequence." Clifford further asserts that Trump knew of the agreement and purposely did not sign the contract so he could later, if need be, "publicly disavow any knowledge of the Hush agreement, and Ms. Clifford."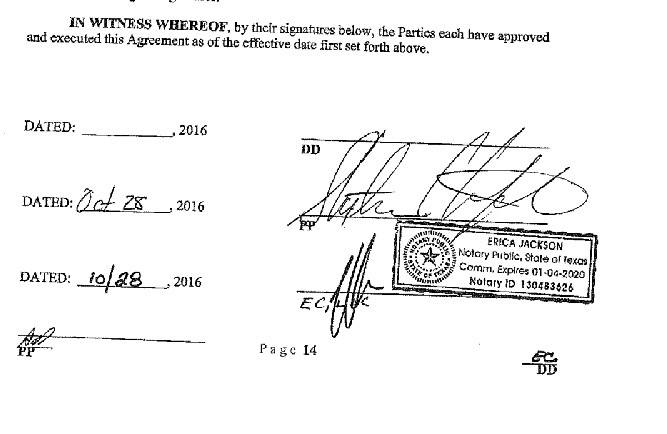 #4 Clifford believes Trump was well-aware of the hush payment. 
The lawsuit cites ethical obligations that require Trump's attorney to notify his client — Donald Trump– if he engages on legal action on his behest. As such, the lawsuit reasons Trump must have been aware that Cohen was negotiating on his behalf.
The lawsuit reads:
Accordingly, unless Mr. Cohen flagrantly violated his ethical obligations and the most basic rules governing his license to practice law (which is highly unlikely) there can be no doubt that Mr. Trump at all time has been fully aware of the negotiations with Ms. Clifford, the existence of the Hush Agreement, the payment of the $130,000, the use of EC (a company) as a conduit, and the recent attempts to intimidate and silence Ms. Clifford by way of the bogus arbitration proceeding.
Clifford is seeking a declaratory judgement that the non-disclosure agreement is invalid, and unenforceable. Trump, and Michael Cohen have not yet commented about this suit.
Law&Crime will update this breaking story with more information as we get it. 
(Photo by Ethan Miller/Getty Images)
Have a tip we should know? [email protected]
Rachel Stockman - President / On Air Host