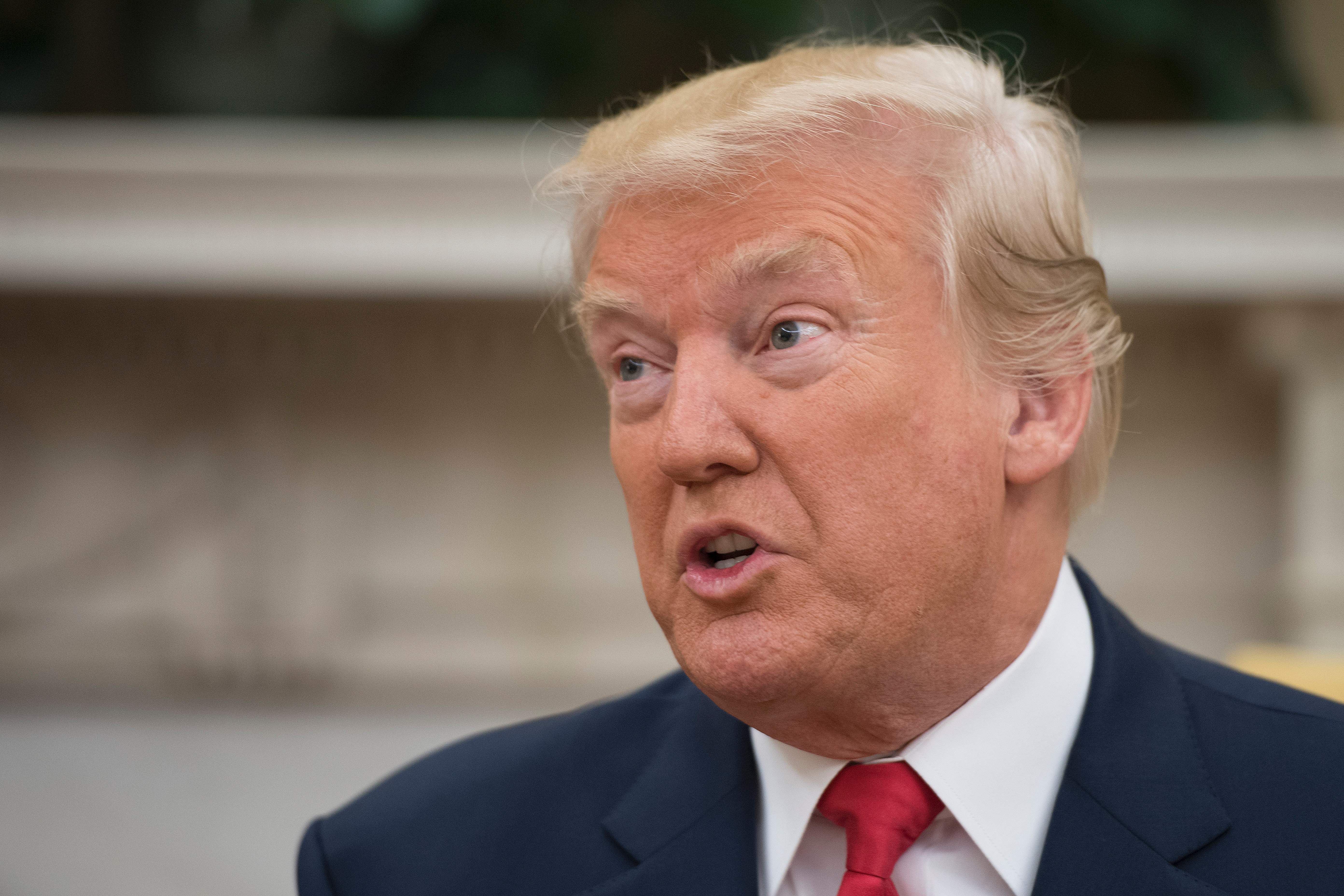 A federal judge on Tuesday demanded the White House issue a clarification as to whether President Donald Trump's personal Twitter account is subject to the First Amendment.
The order issued by Judge Naomi Reice Buchwald reads, in part:
At oral argument, the government stated that the blocking of Twitter users on the @POTUS and @WhiteHouse accounts would [sic] "likely would run afoul of the First Amendment but not because of public forum doctrine" and that "it is probably true that government cannot block individuals purely on the basis of viewpoint from a government account like the @POTUS account."
Buchwald noted that the import of the White House's position on the official accounts is that the First Amendment would prohibit the government from blocking Twitter users responding to those accounts. Buchwald then notes, "We neglected, however, to address the impact of this position on…whether such blocking may occur on the @RealDonaldTrump account."
Buchwald's order continues, "If the government continues to take the position that users may not be blocked from the @POTUS and @WhiteHouse accounts, it should explain all of the ways in which the First Amendment analysis differs for those two accounts on the one hand and the @RealDonaldTrump account on the other."
The underlying case stems from a lawsuit filed by civil liberties attorneys on behalf of multiple Twitter users blocked by President Trump on Twitter. The plaintiffs allege that such blocks implicate the First Amendment's "public forum" doctrine and are therefore unconstitutional.
The White House has been given until March 28 to submit a written response to Buchwald's order that is "no more than five pages" in length. The plaintiffs will then be given an opportunity to respond to the government's argument.
[image via JIM WATSON/AFP/Getty Images]
Follow Colin Kalmbacher on Twitter: @colinkalmbacher
Have a tip we should know? [email protected]