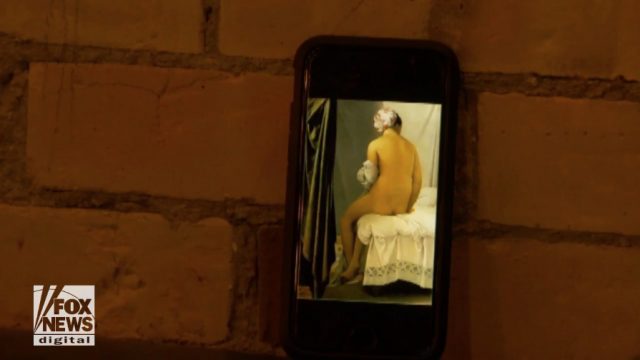 An art teacher in Utah was fired after showing students classical nude paintings provided by the school district he used to work for.
Art teacher Mateo Rueda was previously employed by Lincoln Elementary in Hyrum, Utah. He was terminated by the school in a December 8 letter which offered him the chance of resignation or dismissal.
The entire contretemps began when Rueda had his students do a color study exercise on December 4. In order to work through the exercise, Rueda provided students with eight boxes of postcards which were purchased by the school district three years ago. The Cache County Sheriff's Office confirmed that those postcards were materials provided by the school district.
Each postcard depicts famous works of art and features artists like Van Gogh, Da Vinci and Monet. Also included among the hundreds of postcards used in the exercise were a few classical nudes: Amedeo Modigliani's Iris Tree; Francois Boucher's Brown Odalisque; and Jean Auguste Dominique Ingres' The Valpincon Bather.
Fifth-grader Bella Jensen wasn't bothered and defended her former teacher. She said, "Mr. Mateo explained to us that there might be some pictures that we'll find uncomfortable. There were some pictures that were a little weird, and most kids were laughing."
But some students voiced concerns to Rueda about the three nudes included in the postcard set. Rueda noted, "Children were expressing their discomfort and then explaining that they felt it was inappropriate."
Those offended few were enough of a cause for concern for Rueda and this prompted the teacher to address the class as a whole. Rueda says he attempted to explain the paintings so that students would view them as works of art instead of just offensive images.
Rueda says he told students, "Images were part of history, they are icons."
During his defense of the artworks, Rueda also apparently "encouraged" students to discuss the paintings with their parents if they felt the need. Some students took him up on that. Then some parents complained to school officials. One parent called the police.
Days later, after a brief investigation by the Cache County Sheriff's Office, Rueda was told to quit or be fired.
According to the local Fox affiliate, Rueda says he plans to appeal his termination in order to clear his name and reputation.
[image via screengrab/Fox]
Follow Colin Kalmbacher on Twitter: @colinkalmbacher
Have a tip we should know? [email protected]