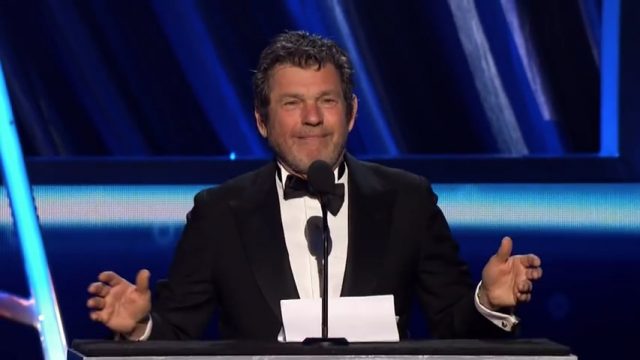 Jann Wenner, the co-founder of Rolling Stone magazine, now stands accused of sexually assaulting a man who worked for him some 40 years ago.
According to BuzzFeed News, Jonathan Wells was sexually assaulted by Wenner after a night of partying and then offered a job by Wenner at Rolling Stone's soon-to-be-defunct book publishing division.
Wells, then 28, was introduced to Wenner, then 37, through mutual friends and came to be at the publisher's apartment sometime in February of 1983. Wells thought the night was going to be business-related, as Wenner had allegedly been "dangling the idea of a job" at Rolling Stone in front of him.
As it turns out, there apparently was some business conducted in Jann Wenner's study that night–just not the sort Wells had hoped for. After an evening punctuated by booze and cocaine, Wenner offered to call and order a sex worker. Wells says he agreed to Wenner's suggestion of purchasing sex at the party that night. He said, "I was high. I didn't feel anything. I said 'sure, why not.'"
Then, after the sex worker left, as the two sat "mostly naked" in the aftermath of their visit, Wells claims Wenner jumped on top of him and sexually assaulted him without his consent. In comments to BuzzFeed News, Wells described the alleged assault in detail. He said:
I was lying back and he put himself on top of me. He was kissing me, but you know, normal stuff, kissing my chest. I remember him putting his penis in my mouth. I remember him sucking me, going down on me. I remember his hair on my stomach.
Wells noted that Wenner weighed much more than him and that he felt defenseless and powerless to stop what was happening. (Contemporary accounts of Wenner's party-centric lifestyle at the time describe him as "bloated from alcohol and cocaine abuse.")
During the alleged assault, Wenner was apparently unable to get an erection and eventually passed out–finally providing Wells an opportunity to escape. He said, "I got my clothes and just tore out of there and ran home and showered. I was terrified he was going to catch me."
Wenner responded to the accusations without explicitly denying the details. In a statement provided to BuzzFeed News, he said:
I am completely surprised by these allegations, as we have remained friends for almost 35 years since then. I sincerely believed our relationship was totally mutual and consensual — absolutely, and without question. I am saddened to hear this is his memory of that evening, because it is different than mine.
According to Wells, he later had consensual sex with Wenner twice after the initial sexual encounter, but quickly realized he wasn't attracted to men and ended their physical relationship.
Wells was later fired when Rolling Stone underwent a "restructuring" in 1985.
[image via screengrab/HBO/Rock & Roll Hall of Fame]
Follow Colin Kalmbacher on Twitter: @colinkalmbacher
Have a tip we should know? [email protected]