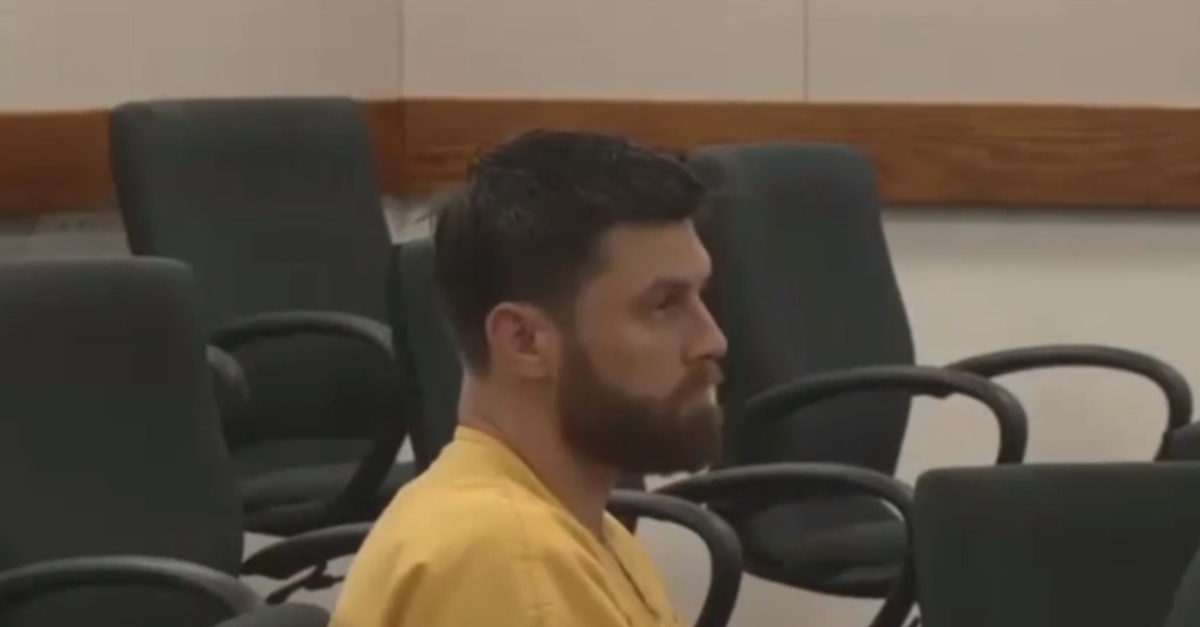 Track Palin, the son of former Alaska governor and U.S. vice presidential candidate Sarah Palin, was arrested Friday. Alaska State Troopers say he assaulted a female acquaintance at his home, and took away her cell phone when she tried to call authorities, according to KTVA. That wasn't all, however. He allegedly resisted arrest as well.
Palin, 29, faces charges of fourth-degree domestic violence assault, interfering with the report of a domestic violence crime, disorderly conduct, and resisting arrest. It's unclear if he has an attorney in this matter.
This is his third such arrest in three years. Police said in January 2016 that he punched a girlfriend in the face, and kicked her in the knee after an argument about her being in contact with her ex-boyfriend. In the woman's account to police, she had told Palin that she called 911, and he threw the phone across the driveway. He allegedly pulled out a firearm, yelled, "Do you think I won't do it." She thought he might commit suicide, according to the police affidavit.
That firearm was later reported to be an AR-15 rifle. Palin's blood alcohol level was a .189, according to court documents. He pleaded guilty, admitting to gun charges. In return, prosecutors dropped the domestic violence case.
Palin was arrested again in December 2017, this time for allegedly attacking his father Todd Palin.
Track was in a dispute with his father over a truck, and allegedly came to his parent's house despite being told to stay away, police said. He was allegedly on alcohol and pain medication.
Todd armed himself with a gun, but Track broke into the home through a window, and attacked, according to the police account. The father sustained injuries, including cuts to the head.
Track pleaded guilty to first-degree criminal trespass in June. His mother Sarah has attributed to his behavior to post-traumatic stress disorder from his time in Iraq as a member of the U.S. Army.
[Screengrab via KTVA]
Have a tip we should know? [email protected]