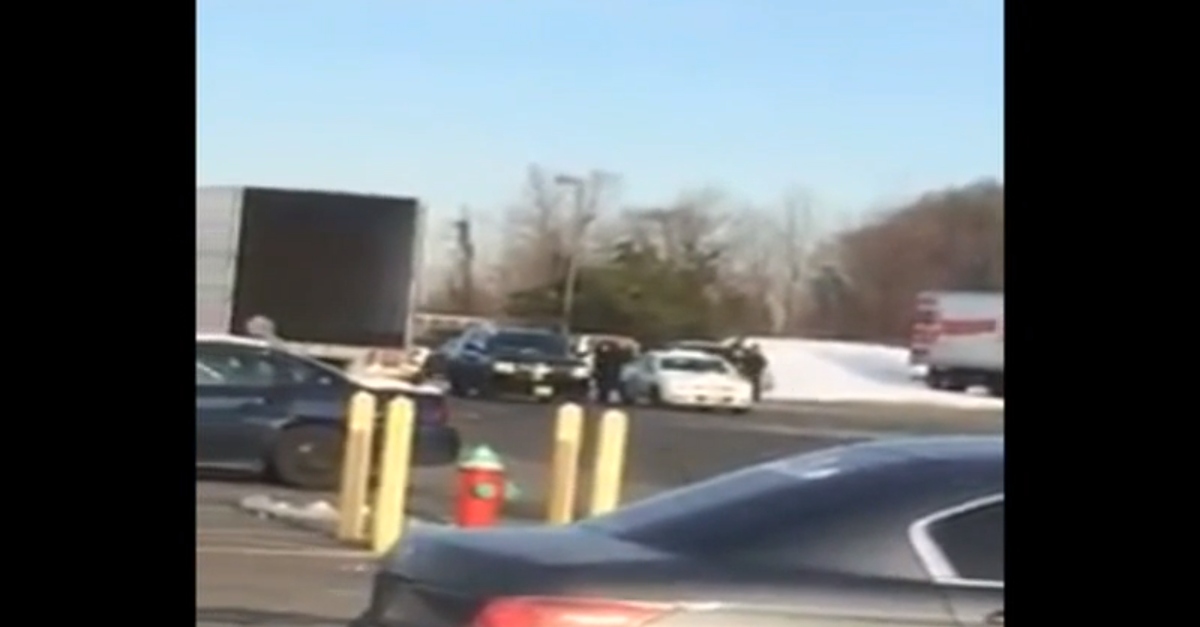 The man accused of taking two women hostage at a UPS facility in Logan Township, New Jersey has been identified by the state's top prosecutor. William Owens, 39, was shot and killed by law enforcement after exiting the building, according to the office of state Attorney General Gurbir S. Grewal.
The suspect is a residence of Sicklerville, authorities said. They claim he entered the facility armed Monday morning, took the women hostage, and left the building with them. SWAT responded to the incident. Law enforcement shot him, and he was pronounced dead at the scene, according to the news release from Grewal's office.
#BREAKING: The man who held two women hostage at a Logan Township UPS facility is confirmed dead. He has been identified as William Owens https://t.co/xeY6QPVY9F pic.twitter.com/jC2Abdyd2o

— KYW Newsradio (@KYWNewsradio) January 14, 2019
There seemed to be a relationship between the suspect and a hostage, said Gloucester County Prosecutor Charles Fiore according to the Associated Press. The gunman was a former boyfriend of one of the women, a source told KYW Newsradio.
This source said that the suspect entered a security guard station at about 8:30 a.m., and this led to a confrontation. The guard triggered a panic button, and this led police to the scene.
Family of UPS shooter await word on his fate. 39 year old William Owens of Sicklerville was killed by SWAT teams as 3 hour plus hostage siege ended in Logan Township. Two hostages, one of whom was Owens's firmer girlfriend, were rescued. pic.twitter.com/iE7DgHzikv

— David Madden (@DavidMadden1060) January 14, 2019
"[Owens] is a good guy," the suspect's cousin Gail Wright told ABC 6. "He would have trouble from time to time, you know, messing with the wrong female if you know what I mean."
Paris Thomas, identified as Owens' current girlfriend, told the outlet "maybe" when asked if he suffered from mental health issues. She added that he was having trouble with the recent death of his brother.
[Image via UPS employee Ashlee Erickson and ABC 6]
Have a tip we should know? [email protected]