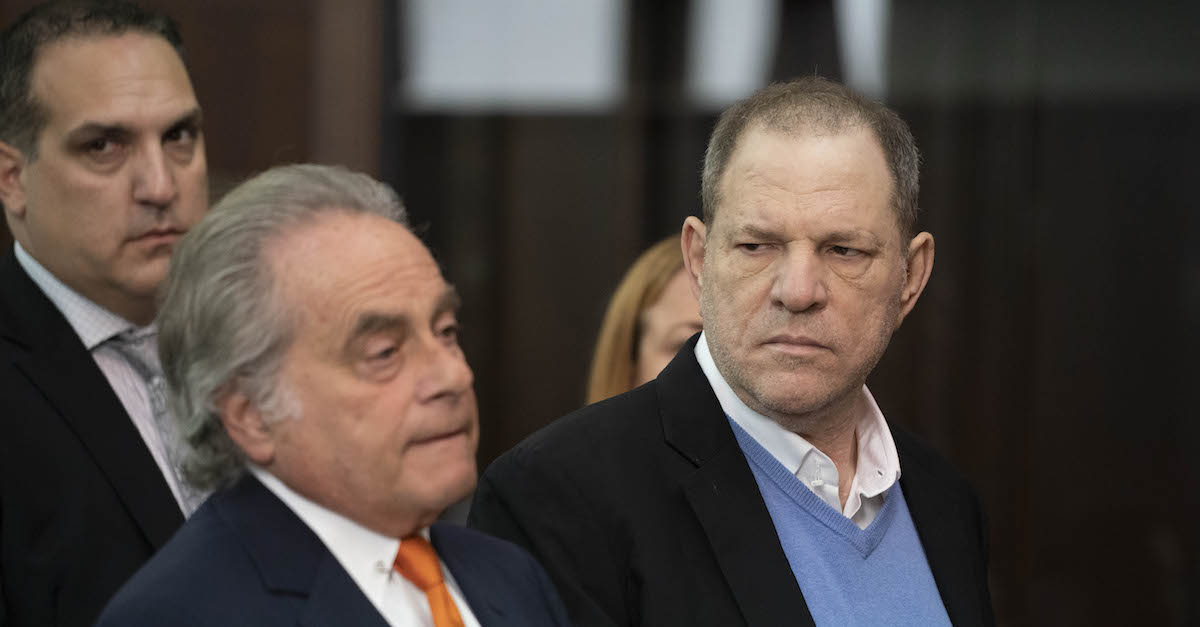 Word got out on Monday that high-profile defense attorney  Benjamin Brafman no longer wants to represent Harvey Weinstein in his criminal case for alleged rape and sexual assault, and now new details on the matter shed some light on what led up to this. Sources close to the defense told Law&Crime that things started to break down right after Judge James Burke denied Weinstein's motion to dismiss the case at a hearing on Dec. 20, 2018.
Weinstein wanted Brafman to file an interlocutory appeal (an appeal on a ruling that takes place as the case continues to go on) on Burke's ruling, but Brafman greatly disagreed, sources said. Weinstein apparently wasn't having it, which led to what sources described as "raucous fights" over this issue and other defense strategies. Another point of contention was the amount of attorneys' fees that Weinstein would have to pay, according to the same sources.
Law&Crime reached out to Brafman, who declined to comment. A representative for Weinstein also had no comment.
Weinstein is facing five counts based on alleged incidents involving two women; one from 2006 and another from 2004. A sixth count, based on allegations from actress Lucia Evans, was dismissed after exculpatory evidence came out that was inconsistent with the accusation of nonconsensual sexual activity.
The next court date in the case is scheduled for March 7, with a trial date set for May 6. If Brafman does move to withdraw from the case and Judge Burke grants the motion, that could delay the case as Weinstein hires a new attorney.
[Image via Steven Hirsch-Pool via Getty Images]
Have a tip we should know? [email protected]